Severe T'storm Warning Cecil Co Until 4 PM
Severe Weather
Justin Berk
Oct 16, 2021
3:28 pm
0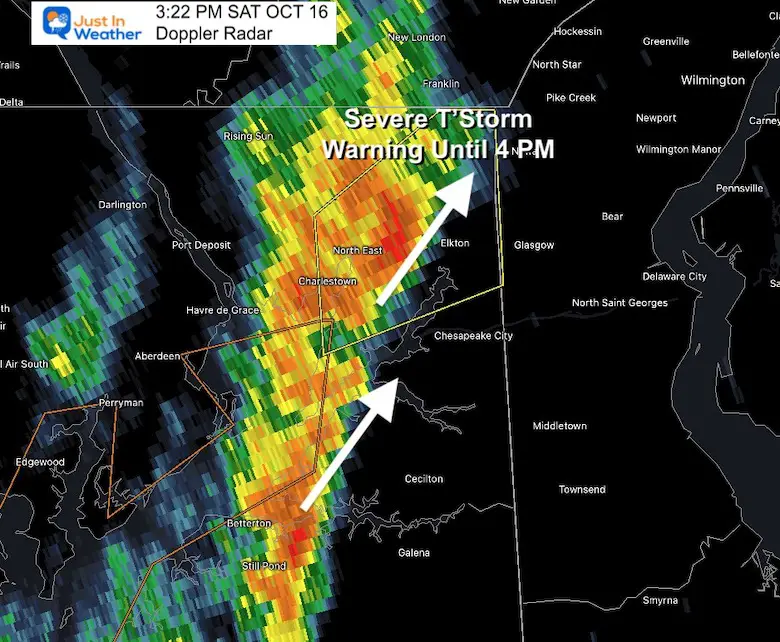 Severe T'storm Warning Cecil Co Until 4 PM
Storm Cell moving NE at 45 mph
Winds may reach 60 mph
 

Locations impacted include…

  Newark, Elkton, North East, Charlestown, Barksdale, Andora,

  Pleasant Hill, Cherry Hill, Fair Hill, Glen Westover, Bay View,

  Appleton and Glasgow.

UPDATE FOR LIVE UPDATES

Click to See

May include newer posts. I will work for more local reports

All regional NWS Watches and Warnings

Home Page – Maps, Stats, and More

You can also tap my logo on the top of this page.