Rain Update Saturday Afternoon
Quick Weather Notes
Justin Berk
Oct 23, 2021
3:30 pm
0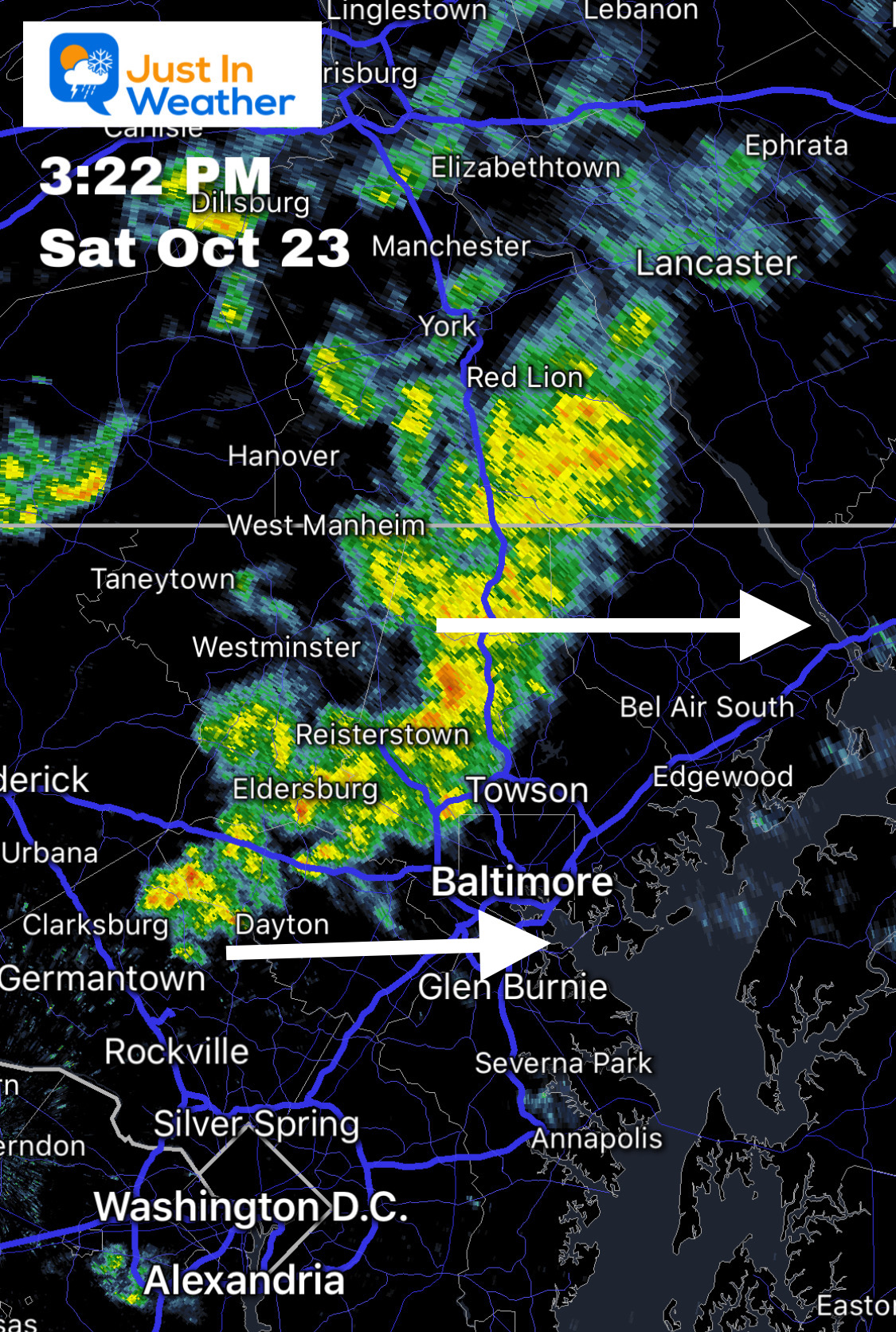 Rain update Saturday Afternoon
3:25 PM
Radar showing a line of moderate rain moving East…
This will bring 20-30 minutes of rain to Bel Air, Towson, Baltimore, and Ellicott City.
It's broken and spotty farther south.
Click to See
May include newer posts
All regional NWS Watches and Warnings
Home Page – Maps, Stats, and More
You can also tap my logo on the top of this page.
Weather posts straight to your inbox
Sign up and be the first to know!