Radar Update 4:18 PM Saturday
Quick Weather Notes
Justin Berk
Oct 23, 2021
4:19 pm
0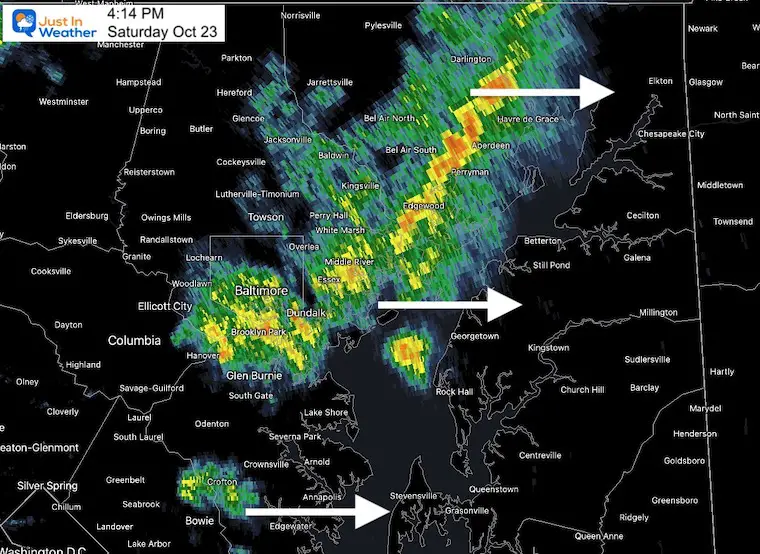 Radar Update 4:18 PM Saturday
This line escalated quickly as it reached I-95.
Heavy rain from Havre de Grace to Edgewood, Middle Rive, Essex, Dundalk, and Brooklyn Park.
Next Up:
This will cross Cecil before 5 PM.
Rock Hall, Betterton, Galena as well before 5 PM.
Southern End
Notice how it breaks up south of Glen Burnie.
Annapolis might get clipped by the shower in Crofton.
Weather posts straight to your inbox
Sign up and be the first to know!
Click to See
May include newer posts
Home Page – Maps, Stats, and More
You can also tap my logo on the top of this page.