7:20 AM Thursday Temperature Update
Winter Weather
Justin Berk
Jan 20, 2022
7:22 am
0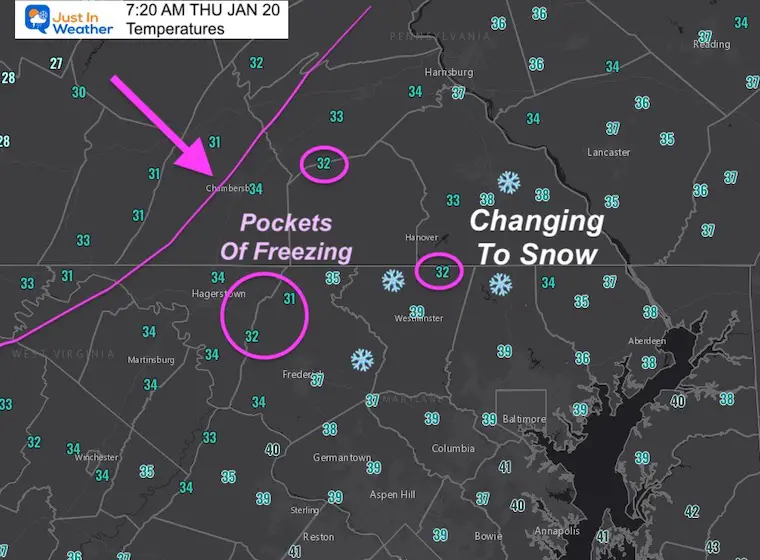 7:20 AM Thursday January 20 2022
The snow is transitioning inland and the temps are dropping shortly after.
The colder air will reach cloud level first, which is why snow will fall while temps are still above freezing.
Here we see some freezing (32ºF) reports in parts of Frederick, northern Carroll counties in MD.
Lower 30s in southern PA spreading southeast. 
Temps will get an added boost to drop once the snow begins… 
Also see: Full Morning Weather Report and Forecast