2 Hour Radar Loop Ending 7:30 PM
Quick Weather Notes
Justin Berk
Oct 25, 2021
7:34 pm
0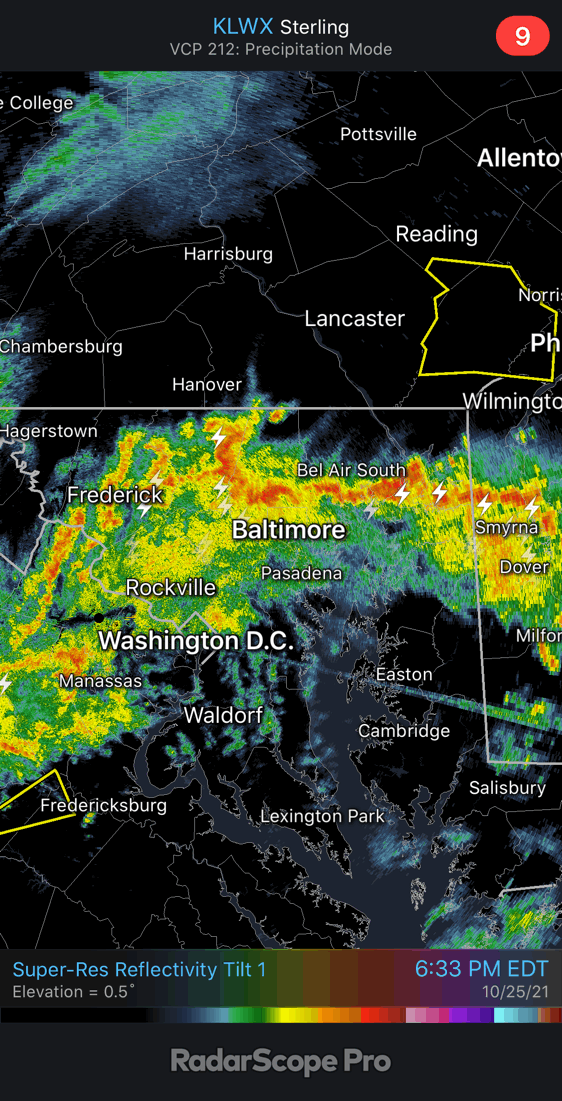 2 Hour Radar Loop Ending 7:30 PM
The line that moved north evolved into a very strong shield of heavy rain into PA.
This is looking like a mesocyclone with the weather line the cold front sweeping through to the east tonight.
Click to See
May include newer posts
All regional NWS Watches and Warnings
Home Page – Maps, Stats, and More
You can also tap my logo on the top of this page.