10 PM Mon Radar
Severe Weather
Justin Berk
Oct 25, 2021
10:04 pm
0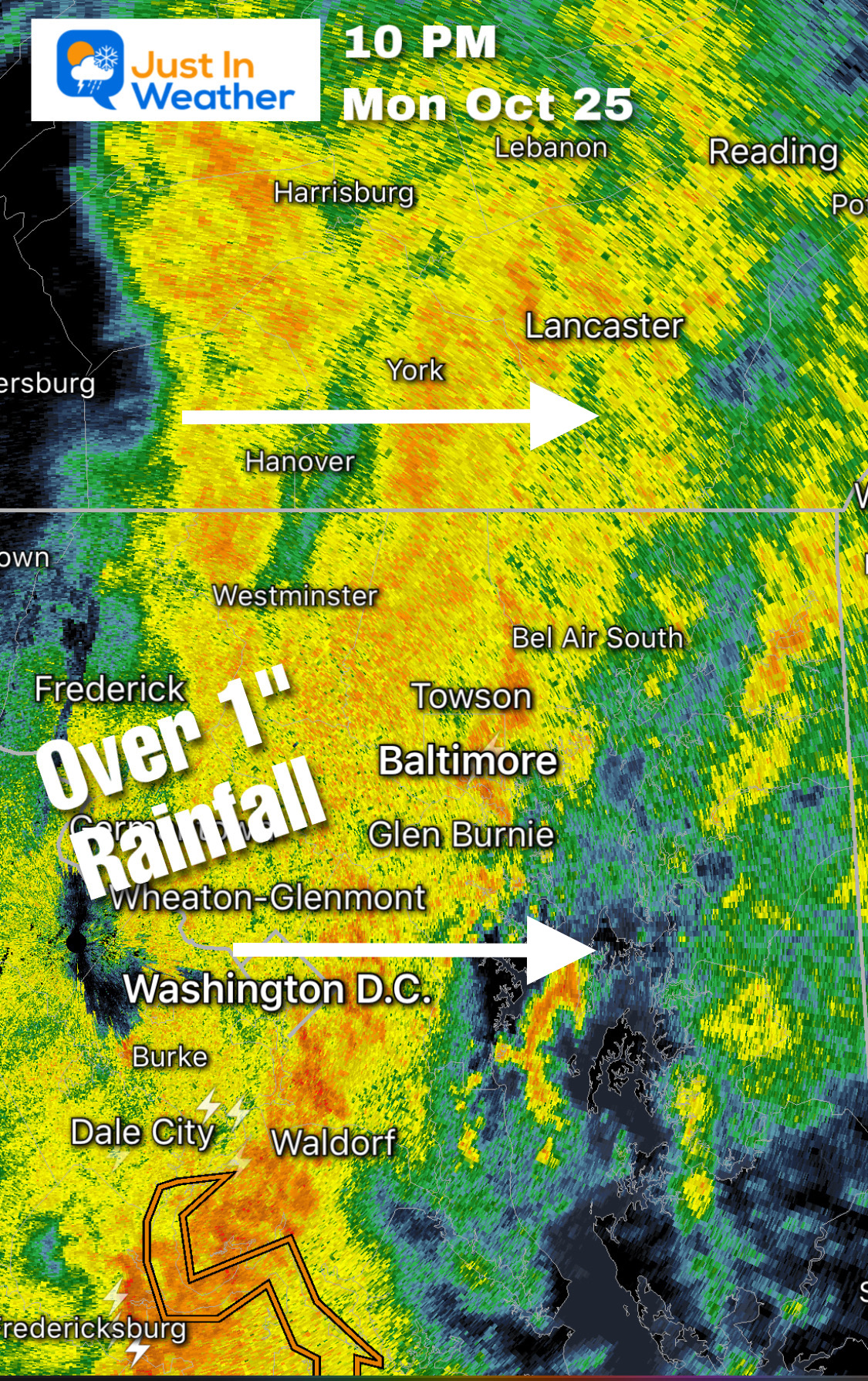 10 PM Mon Radar – This is over achieving.
Our developing Low has already dumped 1"+ rain and local flooding.
another few hours will keep pushing totals higher.
This energy will feed into the coast
storm/Nor'easter forming over the next two days.
Weather posts straight to your inbox
Sign up and be the first to know!
Click to See
May include newer posts
All regional NWS Watches and Warnings
Home Page – Maps, Stats, and More
You can also tap my logo on the top of this page.