November Weather Outlook Starting Warm And Near Record Heat
NOAA
Outlook
Forecast
Justin Berk
Oct 30, 2022
5:30 pm
0
October 30 2022
As we turn the page on the calendar to November there are a few standard things that make us look ahead with the weather pattern.  Ironically, the first weekend of the month brings us a step backwards. The end of Daylight Saving Time, or return to Standard Time will be early Sunday morning November 6.  With the leaves falling and days growing shorter, it is inevitable that the air will get colder. But that cold will be delayed in the eastern US this year.
The first week to 10 days of the month will be quite warm, which we will explore below. 
NOAA Temperature Outlook: Starting November
We will look at some forecast temps below. 
A shift in the jet stream will flip the pattern across the US.  What has been cooler in the east, will abruptly change to very warm, while the cold will continue to build the snowpack in the Rockies.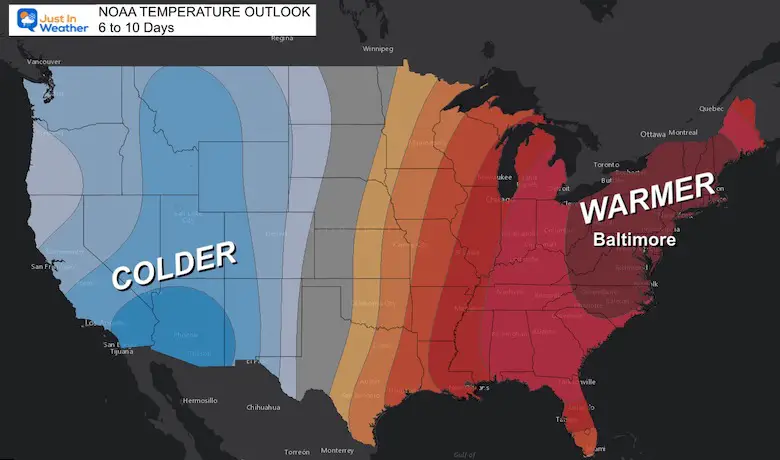 Jet Stream: November 1st to 7th
GFS Model
Orange = Ridge and warmth, Blue = Trough and cold. 
If you are like me and love winter, this is actually a good thing. We don't want to waste the cold too soon, and I expect the pattern has signals to flip again by Thanksgiving.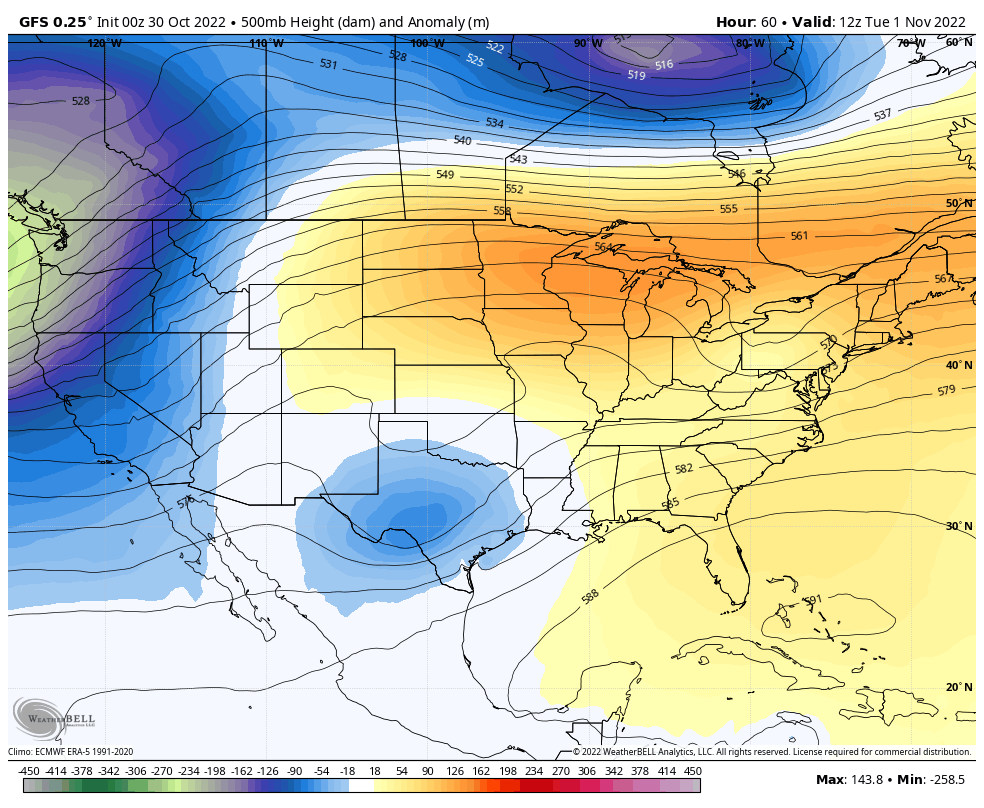 Storm Animation: November 1st to 7th
GFS Model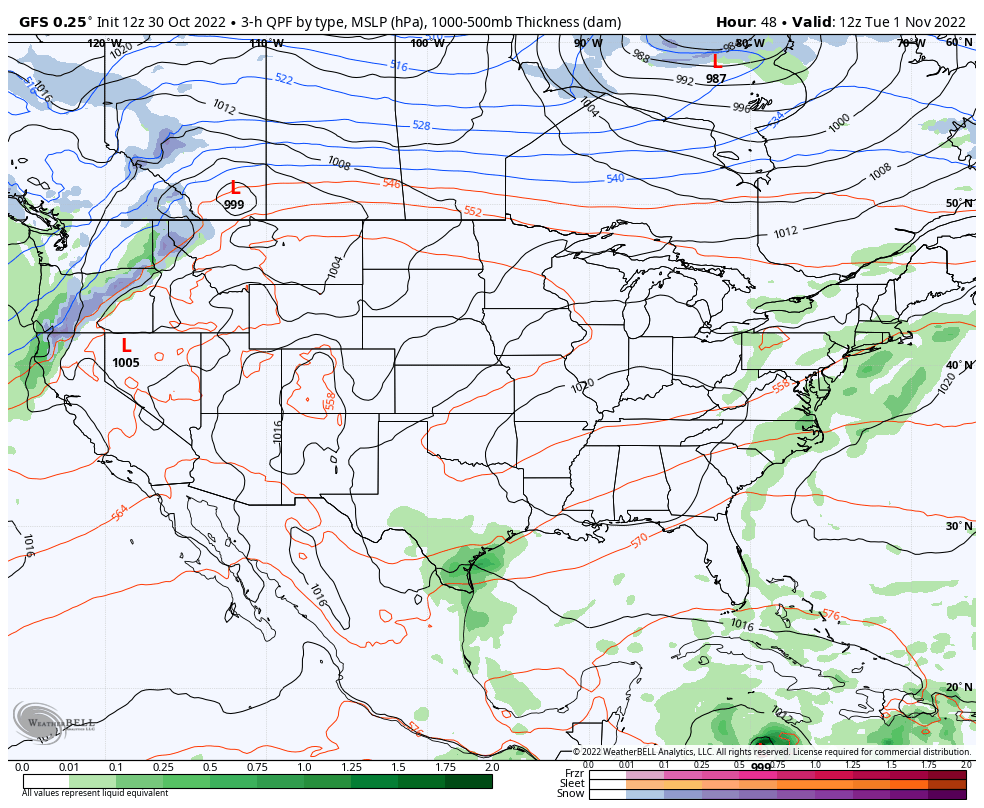 Snapshot Storm Track Friday
The storm pattern can be best illustrated if we look at the snapshot for Friday morning. High Pressure will be over the Mid Atlantic and controlling the eastern US. It will allow for more sun and the air flow from the south to pump in warmer temps. 
This will be aided but the storm track from Colorado to the Great Lakes. That cold air will be stuck to the west and north.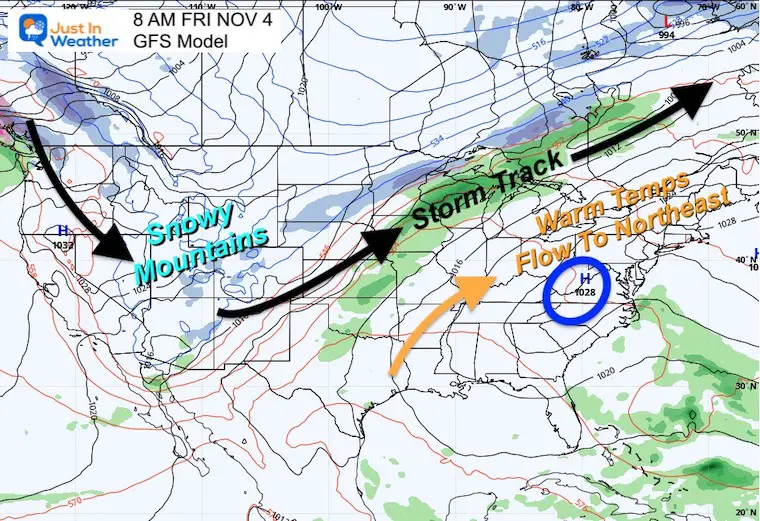 Snapshot Temperatures Sunday
This is from the GFS Model, which has been pushing very warm air next weekend. Yes, this shows temps near 80ºF for Baltimore. 
Record High – IF THAT HAPPENS
Baltimore Almanac: Normal High = 62ºF, Record High 80ºF in 2015.
For what it's worth, our record 29.2" snowfall was the following January. But the rest of that winter was lame, and we can't even really draw a correlation to a single day and the long range outlook.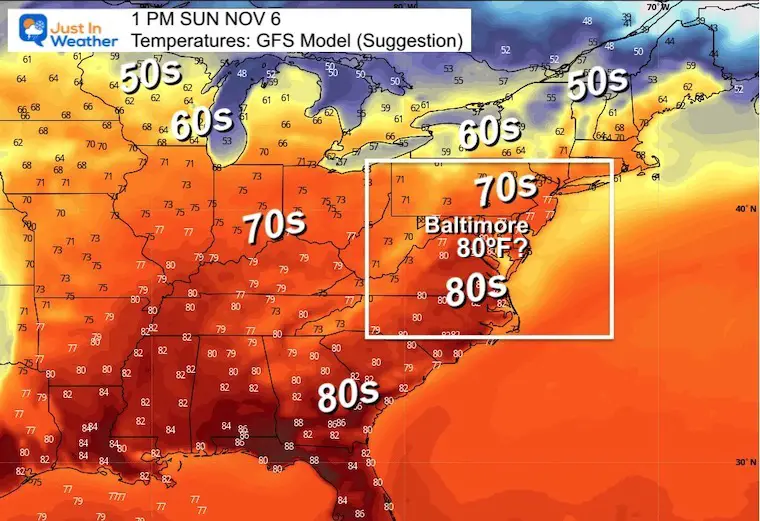 The good news is that IF High Pressure holds AND it is mild, that might encourage more to wake up early on Sunday for the Rocket Launch from Wallops Island
Long Range Model Temperature Forecasts
Here's a comparison of the GFS and European ECMWF Model for Baltimore at BWI
GFS Model
The GFS Model brings in the heat and near record high next weekend, followed by a dramatic drop in temps well below normal by mid month.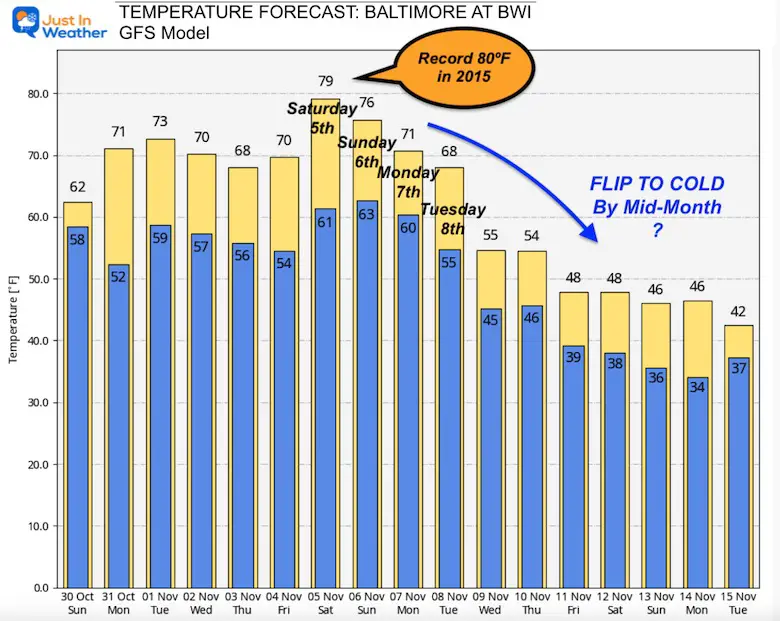 European ECMWF Model
The European Model delays the really warm air a few days later. This model plot is not as far out, so we only see a hint of the cooler air to follow.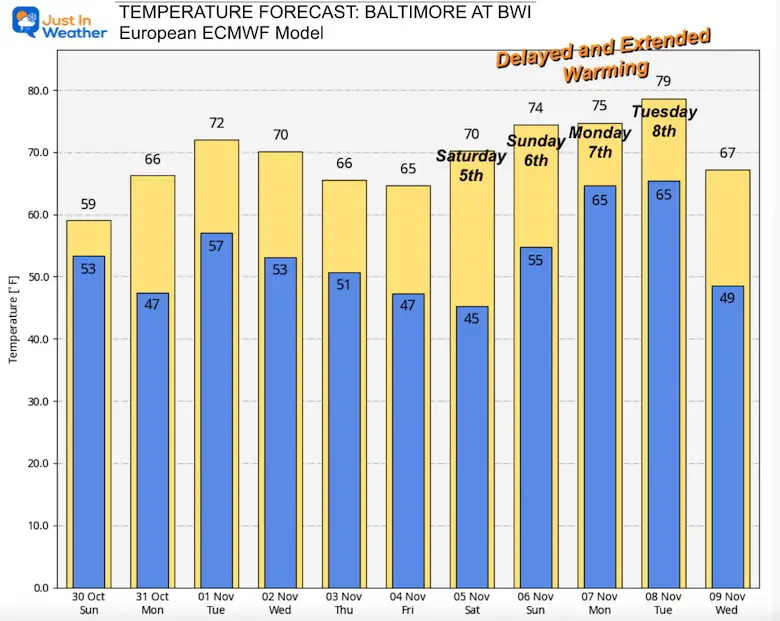 Later In The Month
Even our friend Dr. Judah Cohen is optimistic about the second half of November. Regardless of what happens at the start, the developing Polar Vortex is looking promising. 
As i wrote yesterday so far I've been underwhelmed about wintry weather. Regardless of what happens in the US mid-November the Ural Blocking coupled with downstream troughing is looking nice. If these trends continue that will start to get the #polarvortex to shake, rattle & roll pic.twitter.com/vwSiZ3MAE5

— Judah Cohen (@judah47) October 27, 2022
Yes, I have a love for snow, but work hard to keep my bias out of my forecasting.   What I have learned is that early cold often leads to a mild start to winter. So a mild start to November may very well allow that cold to build elsewhere and reach us when the time is right. 
Faith in the Flakes #FITF
Weather posts straight to your inbox
Sign up and be the first to know!
STEM Assemblies/In School Fields Trips Are Back
Click to see more and 'Book' a visit to your school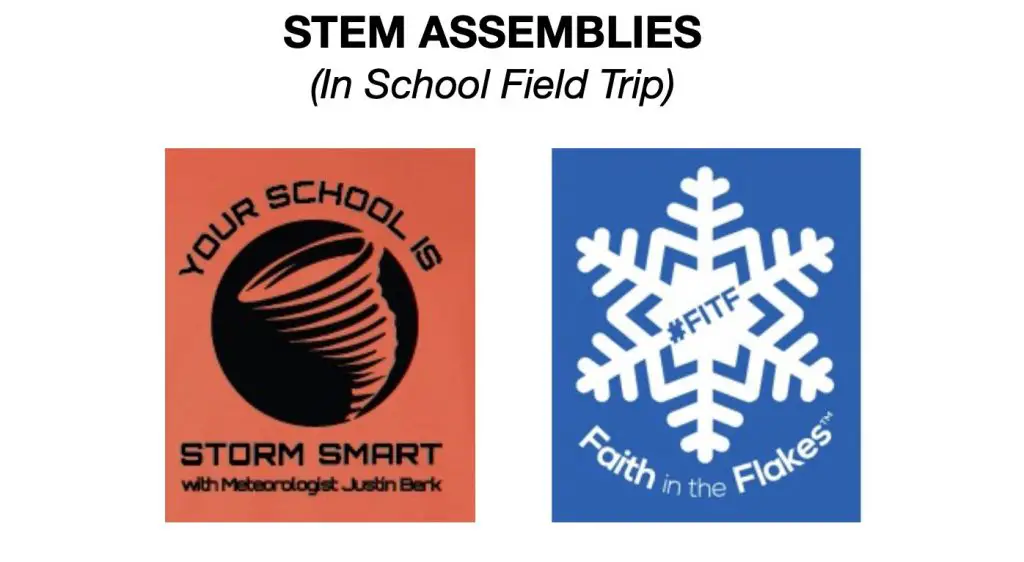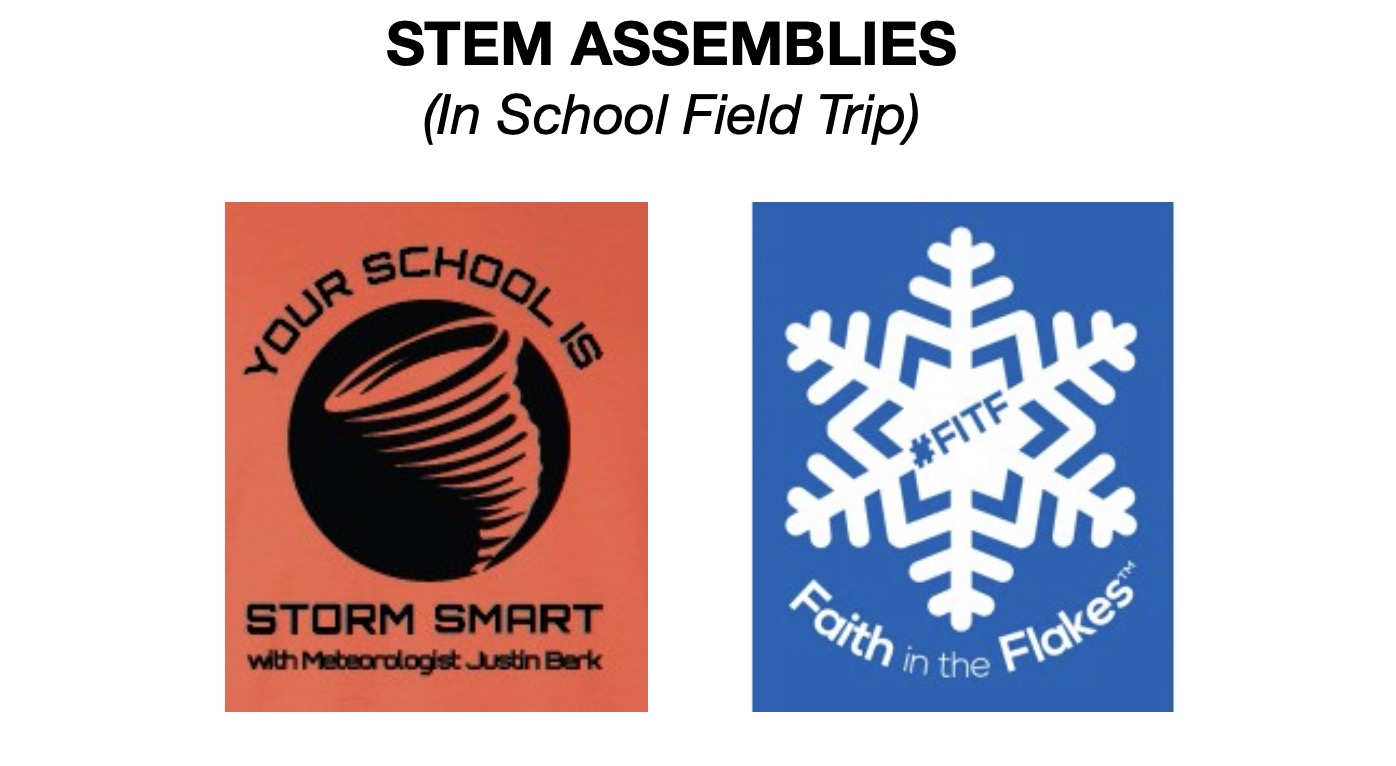 Winter Outlook Reports
Winter Outlook 2023 From NOAA Very Different Than Farmers Almanacs
Farmer's Almanac Comparison
Winter Outlook 2023 Early Look At Snow From Two Farmers Almanacs
Triple Dip La Niña Winter
CONNECTION TO WINTER?
If you want a snowy winter, this is what you might want to look for in the rest of the tropical season. (You might be seeing a lot of commercial snow removal people out this Winter).
Record August For No Named Tropical Storms: Closer Look At Snow Following
Wooly Bear Caterpillars
Persimmon Seeds
Click to see Top 20 and MORE
Winter Weather Folklore Top 20 And More Outlook Signals From Nature For Cold And Snow
Normals And Records: Maryland and Baltimore Climate History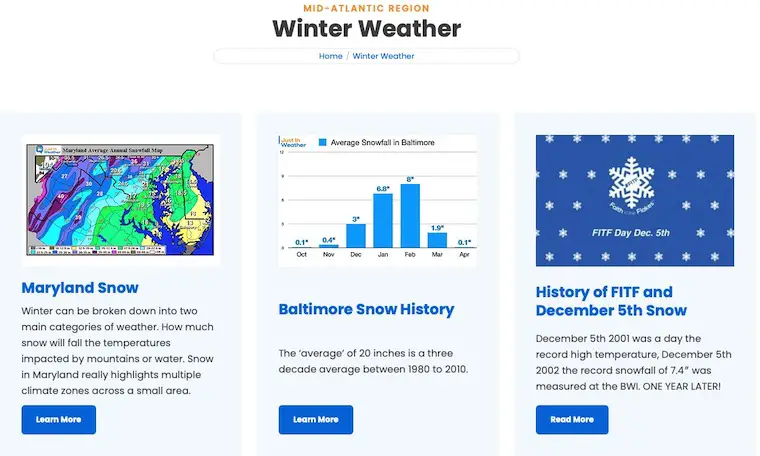 Faith in the Flakes Gear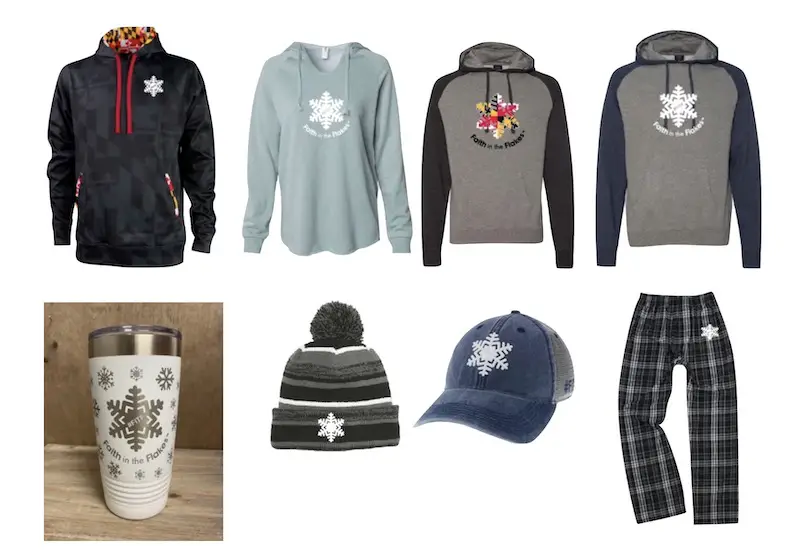 SNOWSTIX – Available Now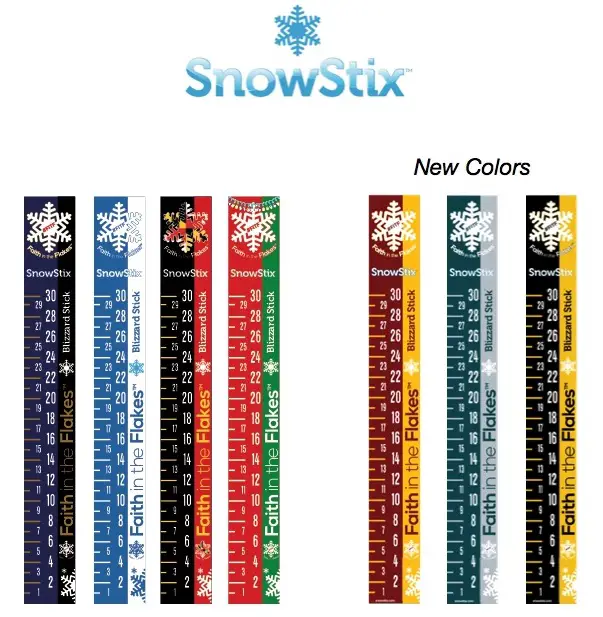 Please share your thoughts, best weather pics/videos, or just keep in touch via social media