October 28 Weather This Weekend Through Halloween and Winter Weather Folklore List
Maryland Weather
climate data
Forecast
Justin Berk
Oct 28, 2022
6:32 am
0
October 28 2022
Friday Weather Update 
Snow is not here yet, but it has spread an early season blanket across the Rockies. Two reasons I mention this: First is that I have some videos to share with you. Second, this system is kicking out a storm for Texas that will reach us by the end of the weekend.
I guess there is a third reason, which is the new Winter Weather Folklore report I just published. I will put that link below. 
Let's Start With The Fun Stuff
Snow Videos
This pooch matched my excitement with the first (or any) snowfall
Seems like she's a big fan of the snow pic.twitter.com/TcxlbVx1xu

— Brandon Evans (@brandon77evans) October 28, 2022
Aurora Colorado 
Yuck #snow #colorado #WinterIsComing pic.twitter.com/smr3p87Mdl

— D. Royal🎙 (@DC2Aurora) October 27, 2022
New Mexico Also Got Snow – Red River
Brief heavy snow in Red River the past 20 minutes or so makes it look like a winter wonder land. #NMwx pic.twitter.com/grl12psayP

— NWS Albuquerque (@NWSAlbuquerque) October 27, 2022
Morning Surface Weather
The storm being highlighted is in central Texas. The same energy that brought mountain snow is now interacting with the Gulf moisture and heat to produce severe storms today between Dallas and Houston. 
This system will speed up the Ohio Valley this weekend. 
Locally, High Pressure is in control, but a disturbance will expand clouds our way during the day.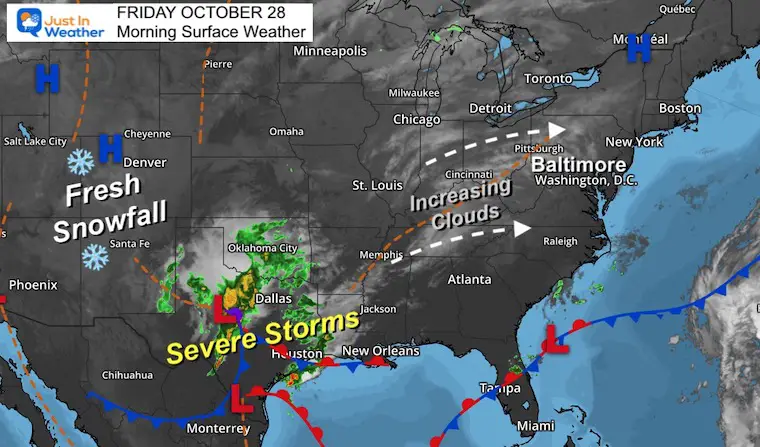 Morning Temperatures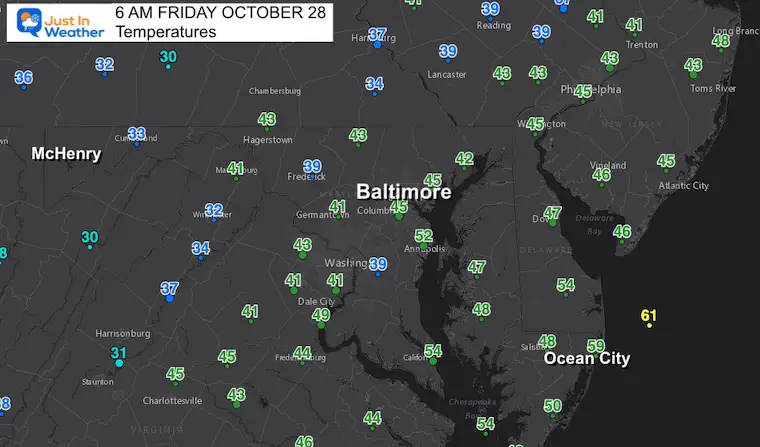 Afternoon Temperatures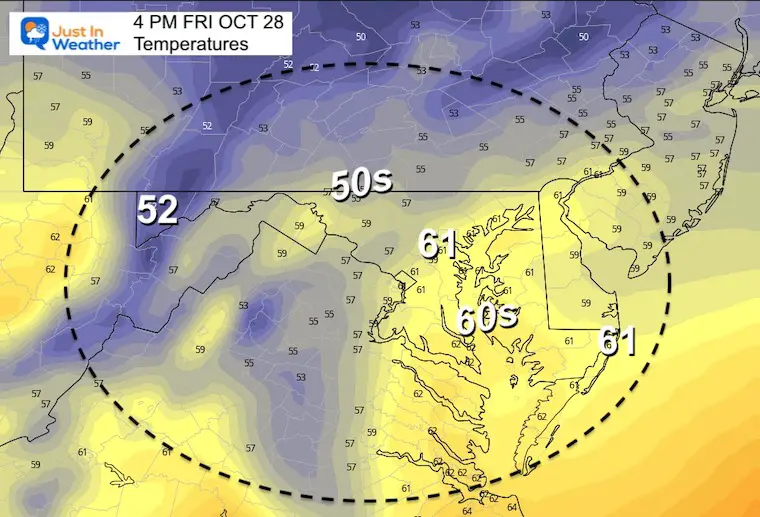 CLIMATE DATA
TODAY October 28
Normal Low in Baltimore:  42ºF
Record 27ºF in 1976
Normal High in Baltimore: 64ºF
Record 87ºF 1919
Weather posts straight to your inbox
Sign up and be the first to know!
NEW REPORT: Winter Weather Folklore
Top 20 and MORE
Winter Weather Folklore Top 20 And More Outlook Signals From Nature For Cold And Snow
Saturday Temperatures
Morning

Afternoon

Looking Ahead:
Storm Animation Sunday Afternoon to Monday Evening (Halloween)
Tracking that storm up the Ohio Valley, it will lose some of its punch. However, showers may arrive Sunday evening, then the chance of more rain showers continues on Halloween Monday and is up to 70%. This may factor into your costume plans.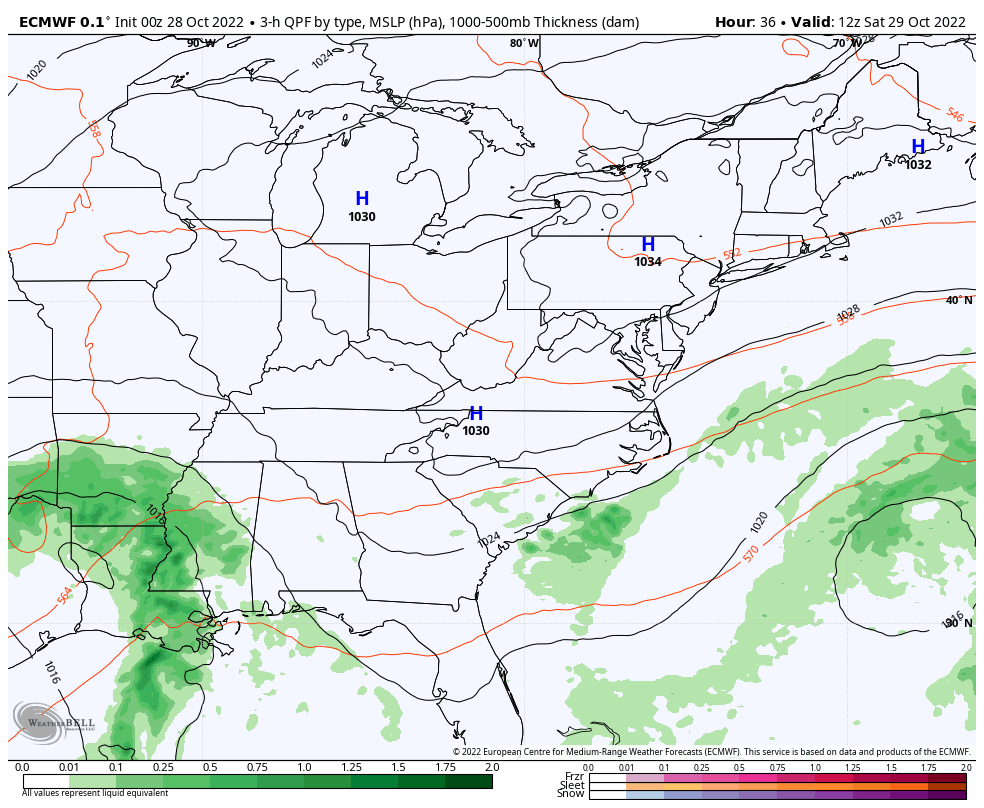 7 Day Forecast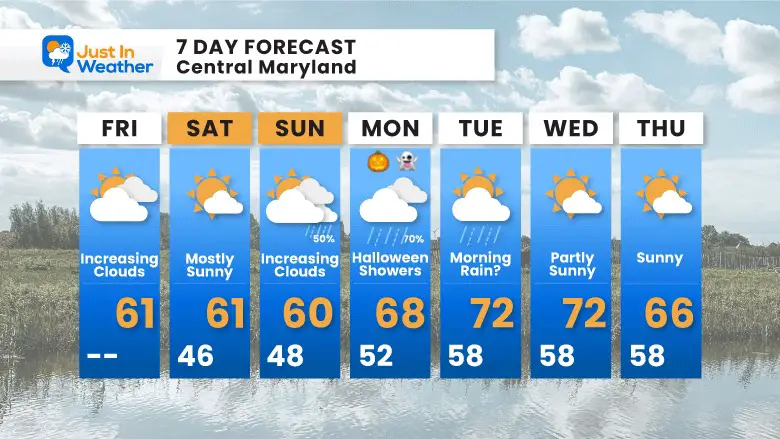 STEM Assemblies/In School Fields Trips Are Back
Click to see more and 'Book' a visit to your school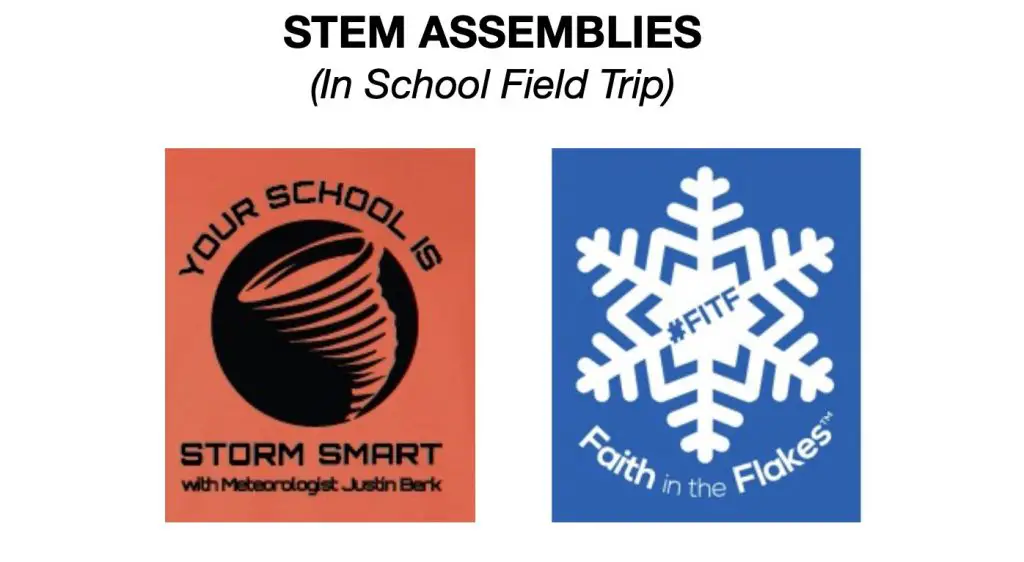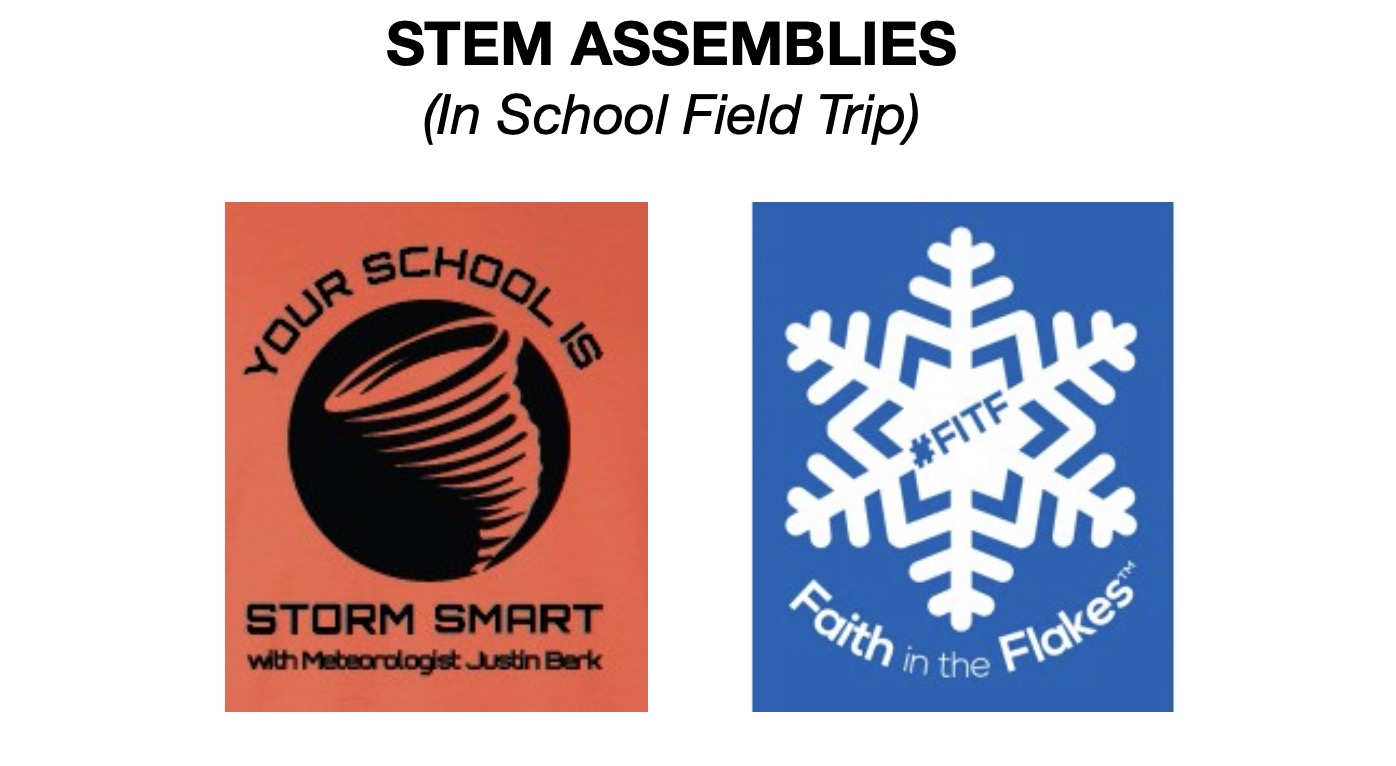 ALSO SEE THESE OTHER WINTER OUTLOOK REPORTS
Winter Outlook 2023 From NOAA Very Different Than Farmers Almanacs
Farmer's Almanac Comparison
Winter Outlook 2023 Early Look At Snow From Two Farmers Almanacs
Triple Dip La Nina Winter
TROPICS CONNECTED TO WINTER?
If you want a snowy winter, this is what you might want to look for in the rest of the tropical season. (You might be seeing a lot of commercial snow removal people out this Winter)
Record August For No Named Tropical Storms: Closer Look At Snow Following
Normals And Records: Maryland and Baltimore Climate History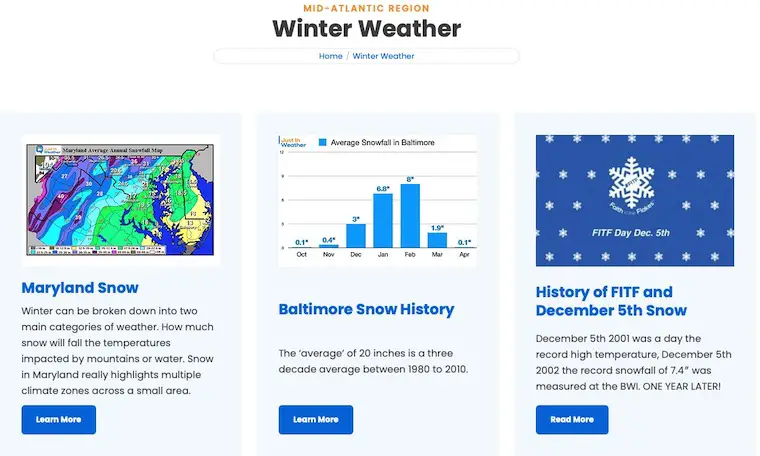 Faith in the Flakes Gear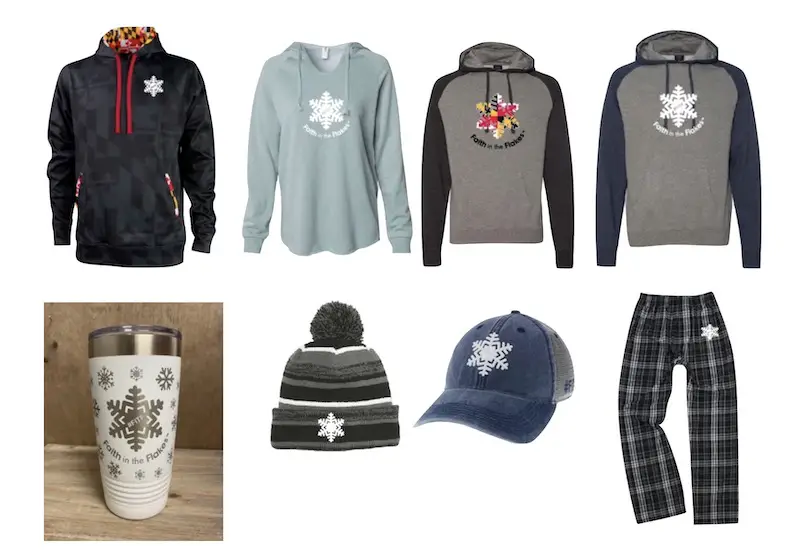 SNOWSTIX – Available Now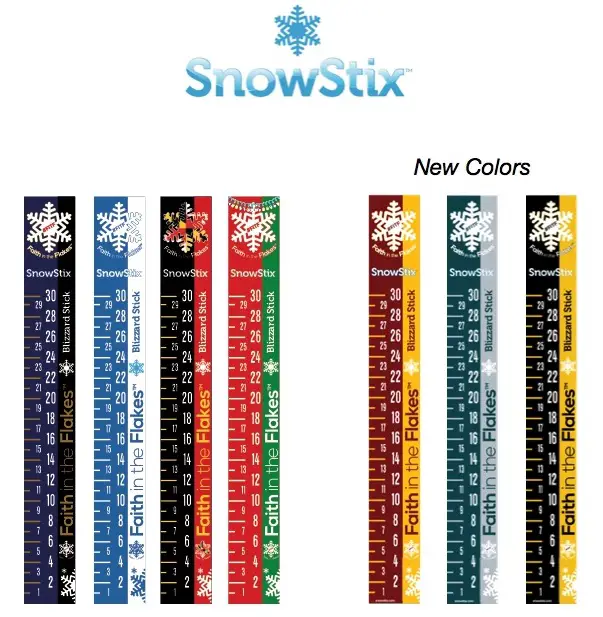 Please share your thoughts, best weather pics/videos, or just keep in touch via social media