October 27 Sun Back Today Freeze Watch Tonight And Halloween Weather
Frost and Freeze
Maryland Weather
climate data
Forecast
Warnings
Justin Berk
Oct 27, 2022
6:11 am
0
October 27 2022
Thursday Weather Update 
Finally! That stalled front and marine layer off the coast has gotten a push. High Pressure is building in and cleared us out. The sun will be out this morning, but we will also get a chilly breeze with it.  Not a bad trade off, since we could use the help to dry out falling leaves. 
Once the wind settles, tonight will bring the risk for a crop killing freeze to some inland areas NORTH of Baltimore.
Our weekend outlook is dry to get some yard clean up done or fall festivals in. However a snow storm in the Colorado Rockies will track across the southern US and arrive Sunday night into Monday. The focus for now is a wet Halloween. 
Full Weather Report Below…
Video: Holy SHIP- Part 2
In case you missed what I shared on my Facebook Page… The same ship that I showed earlier under the Bay Bridge, seen here under the Key Bridge in Baltimore. 
 WATCH TO THE END AGAIN
I must credit David Sites for the headline 
 Vincenzo Schiano for the video
 *With respect, Please Read this message below from a pilot following my prior video notes.
MSC Benedetta on Tuesday Morning
This kind of thing happens DAILY and much credit to all who work water traffic on the Chesapeake Bay!
The prior video was titled "Close Call."  This title does not exactly capture the work, training, and expertise of a Maryland Pilot bringing ships into Baltimore.  As a licensed Maryland Pilot we work carefully to expertly navigate ships within the Chesapeake Bay.  Our number one goal is 100% safe and success transits.  If you are interested in our work I would be happy to bring you along on a trip.  Thank you for your consideration –  Bryan Grube.
THANK YOU BRYAN and ALL PILOTS!!!!
Morning Surface Weather
Clearing Out With A Chilly Breeze!
The snowstorm in Colorado is what we will watch for rain reaching us Sunday night into Halloween Monday.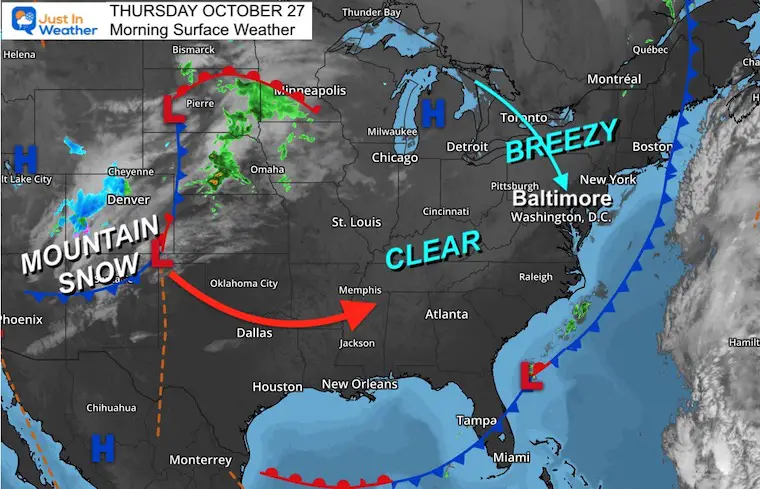 Morning Temperatures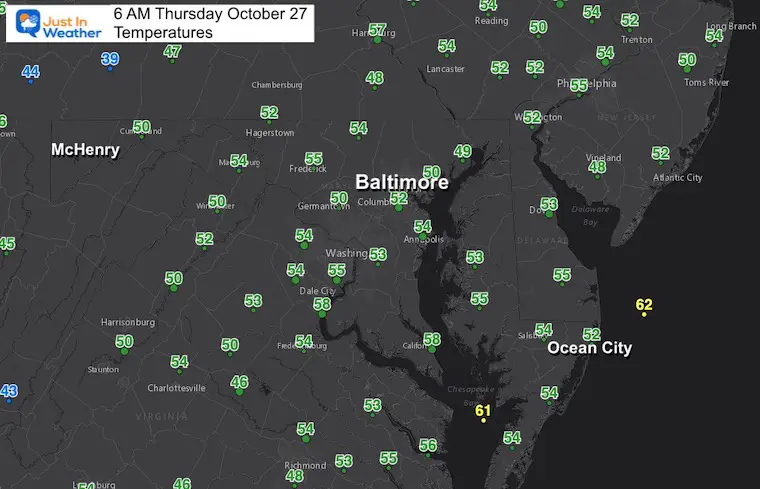 Wind Forecast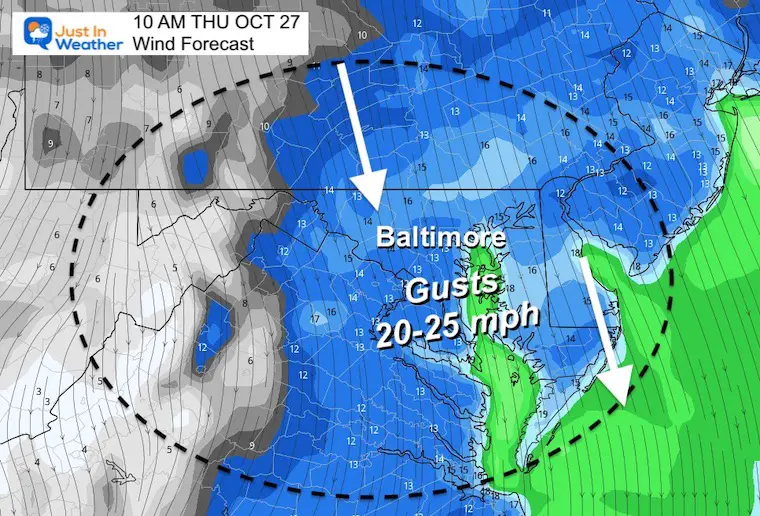 Afternoon Temperatures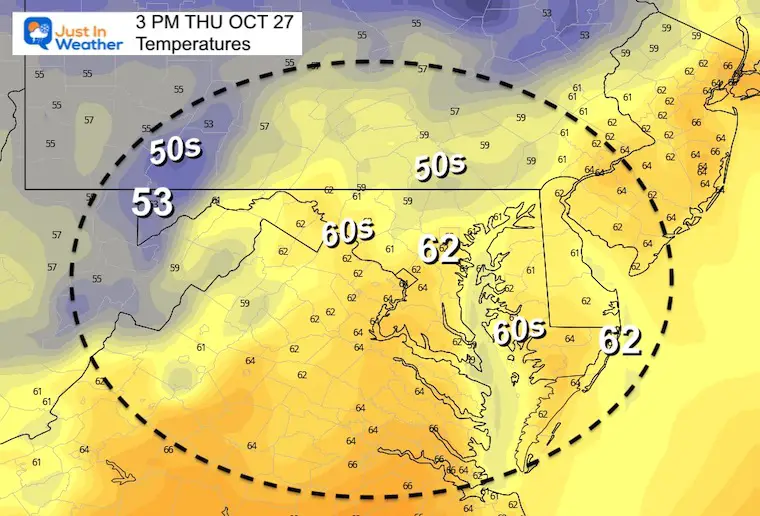 CLIMATE DATA
TODAY October 27
Normal Low in Baltimore:  42ºF
Record 29ºF in 1988
Normal High in Baltimore: 64ºF
Record 82ºF 1963
Weather posts straight to your inbox
Sign up and be the first to know!
NEW Winter Outlook Reports:
Persimmon Seeds And Snow
Wooly Bear Caterpillars
FREEZE WATCH FRIDAY MORNING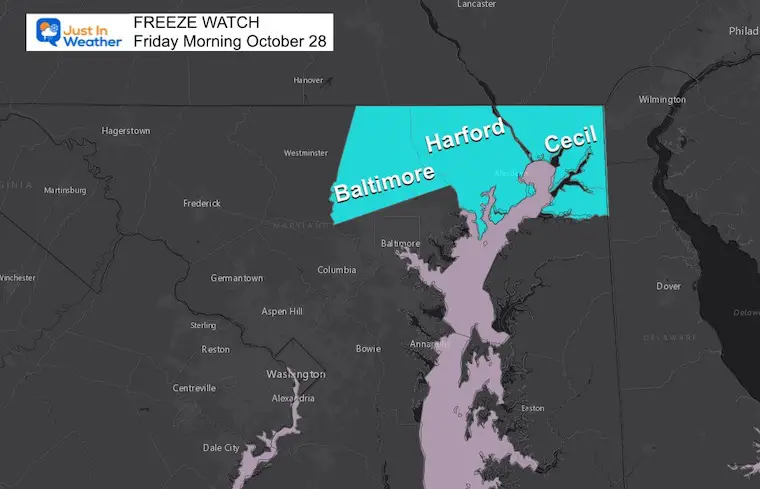 Friday Temperatures
Morning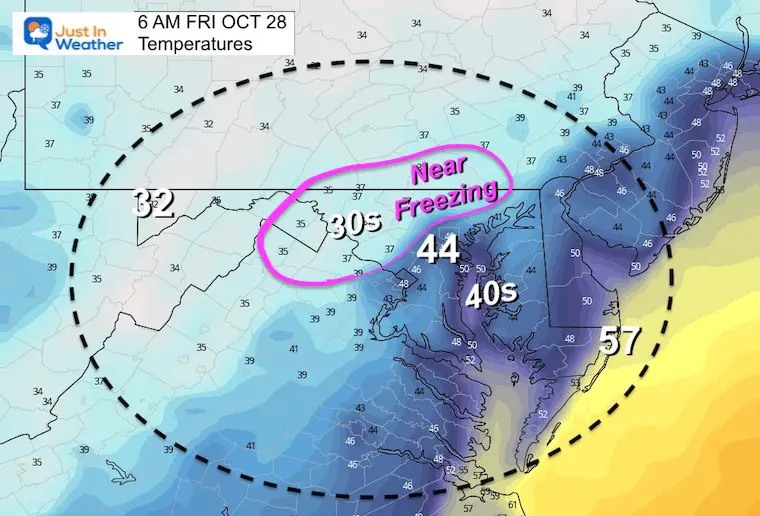 Afternoon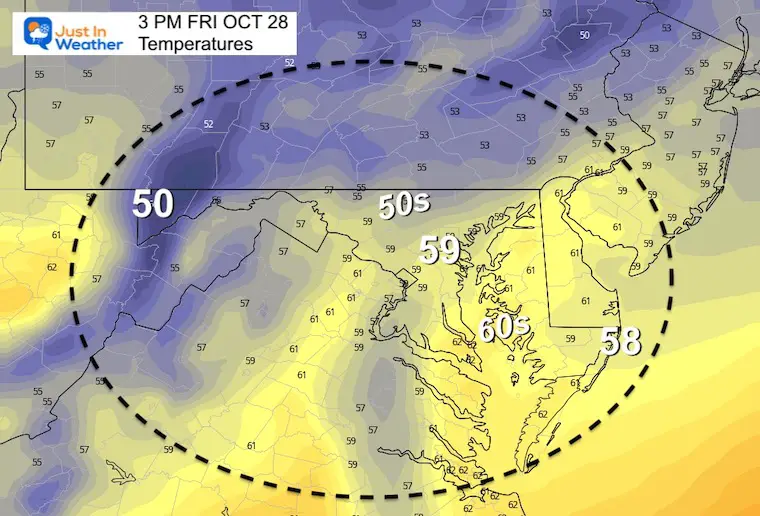 Looking Ahead:
Storm Animation Sunday Afternoon to Monday Evening (Halloween)
A broad Low Pressure off of the Southeast US coast will help funnel the next band of rain showers into our region on Monday. The chance for rain on Halloween is up to 70%. This may factor in to your costume plans. 
7 Day Forecast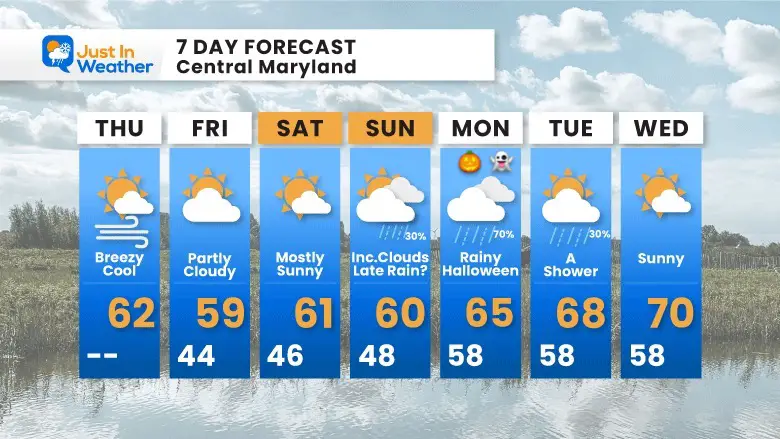 STEM Assemblies/In School Fields Trips Are Back
Click to see more and 'Book' a visit to your school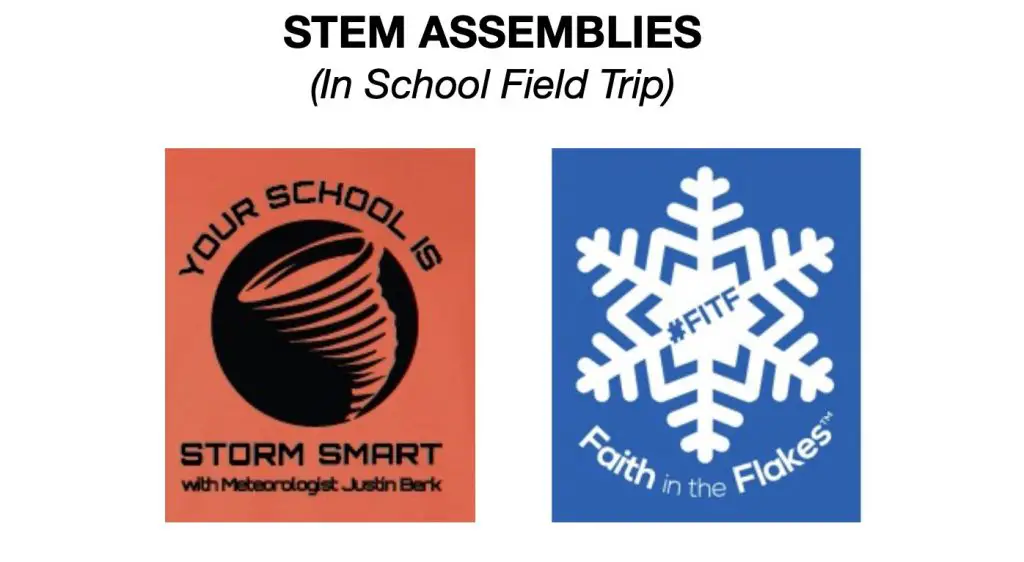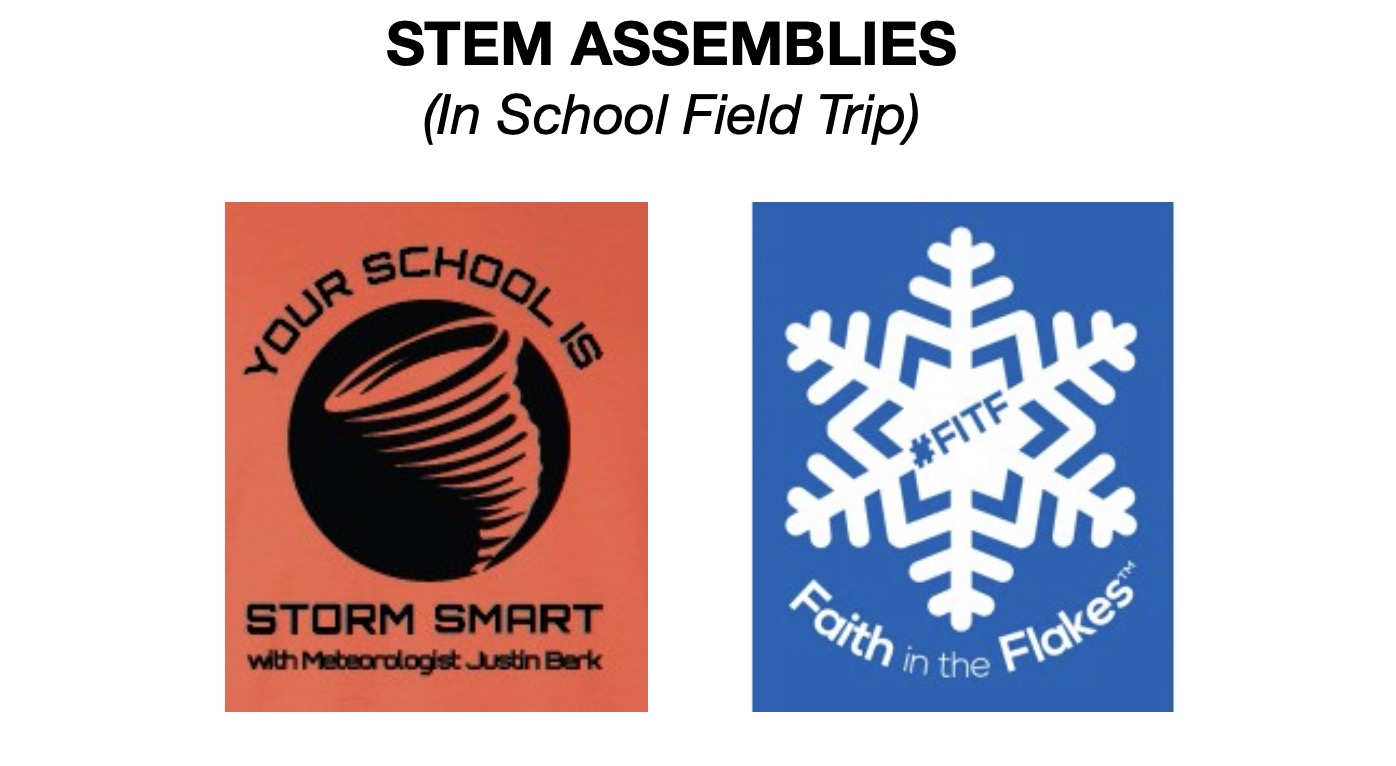 ALSO SEE THESE OTHER WINTER OUTLOOK REPORTS
Winter Outlook 2023 From NOAA Very Different Than Farmers Almanacs
Farmer's Almanac Comparison
Winter Outlook 2023 Early Look At Snow From Two Farmers Almanacs
Triple Dip La Nina Winter
TROPICS CONNECTED TO WINTER?
If you want a snowy winter, this is what you might want to look for in the rest of the tropical season. (You might be seeing a lot of commercial snow removal people out this Winter)
Record August For No Named Tropical Storms: Closer Look At Snow Following
Normals And Records: Maryland and Baltimore Climate History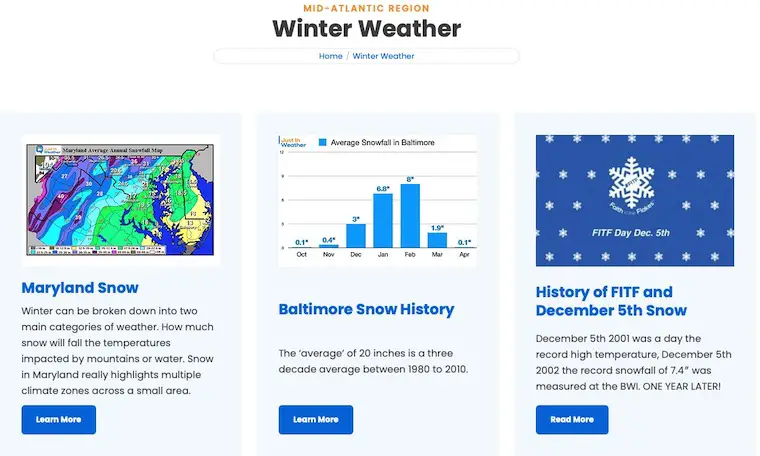 Faith in the Flakes Gear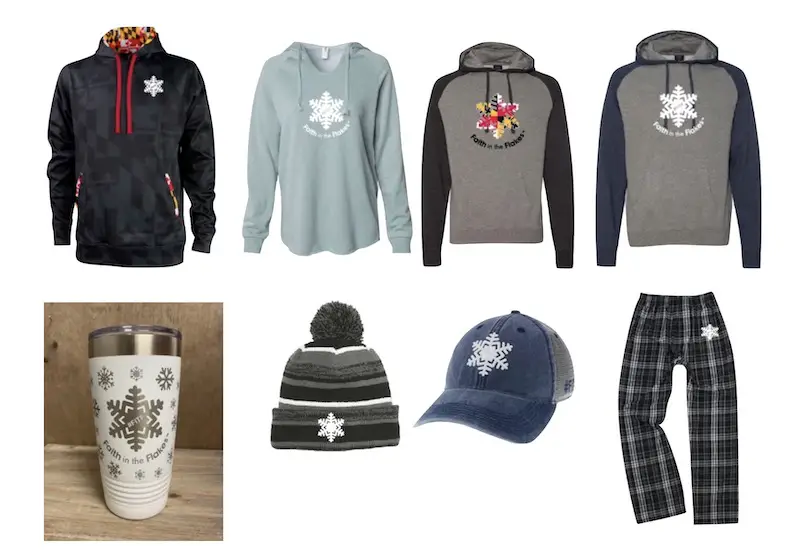 SNOWSTIX – Available Now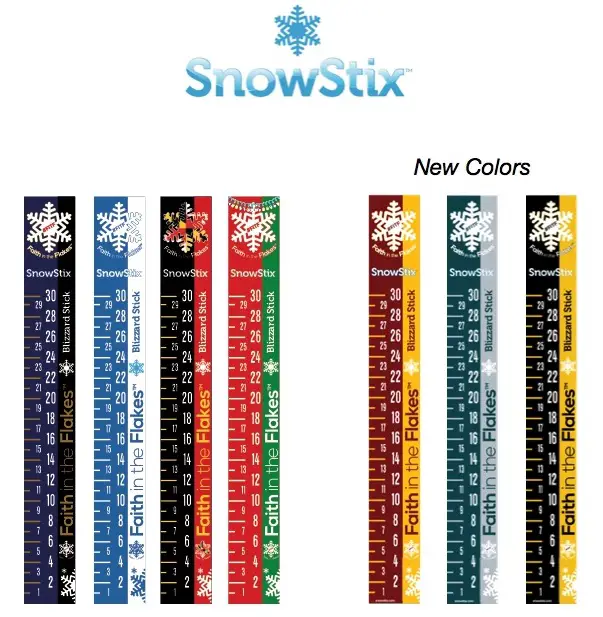 Please share your thoughts, best weather pics/videos, or just keep in touch via social media