Storm Video Top Shelf Cloud Photos And Damage Maps From July 1
storm recap
Justin Berk
Jul 2, 2021
7:10 am
0
Thursday July 1 was expected to be a severe weather day as we broke the heat wave. It definitely performed in central Maryland with a large path of damage reports. Metro Baltimore, Washington, Annapolis, and all the way to the beaches ended up with 1 to 3 inches of rain, and a path of destruction.
Here is a quick recap including a time-lapse video during the tornado warning, top shelf cloud photos, radar loop, and storm damage maps.
Video: Time Lapse Approach Then Impact
During the Tornado Warning:
Shot by Tim Grooms storm as it passed by Yellowfin Tuna Restaurant near the Rt. 2 bridge just south of Annapolis. 
This was basically the center of the part for the storm.
Extensive wind damage reports and possible tornado touchdown being investigated.
Top Shelf Cloud Photos
There were so many, so I had to cut it down to 10. These are in no particular order.
Thank you to all that shared on social media. I am working on a better way to be able too show more in future storms. 
Slider —>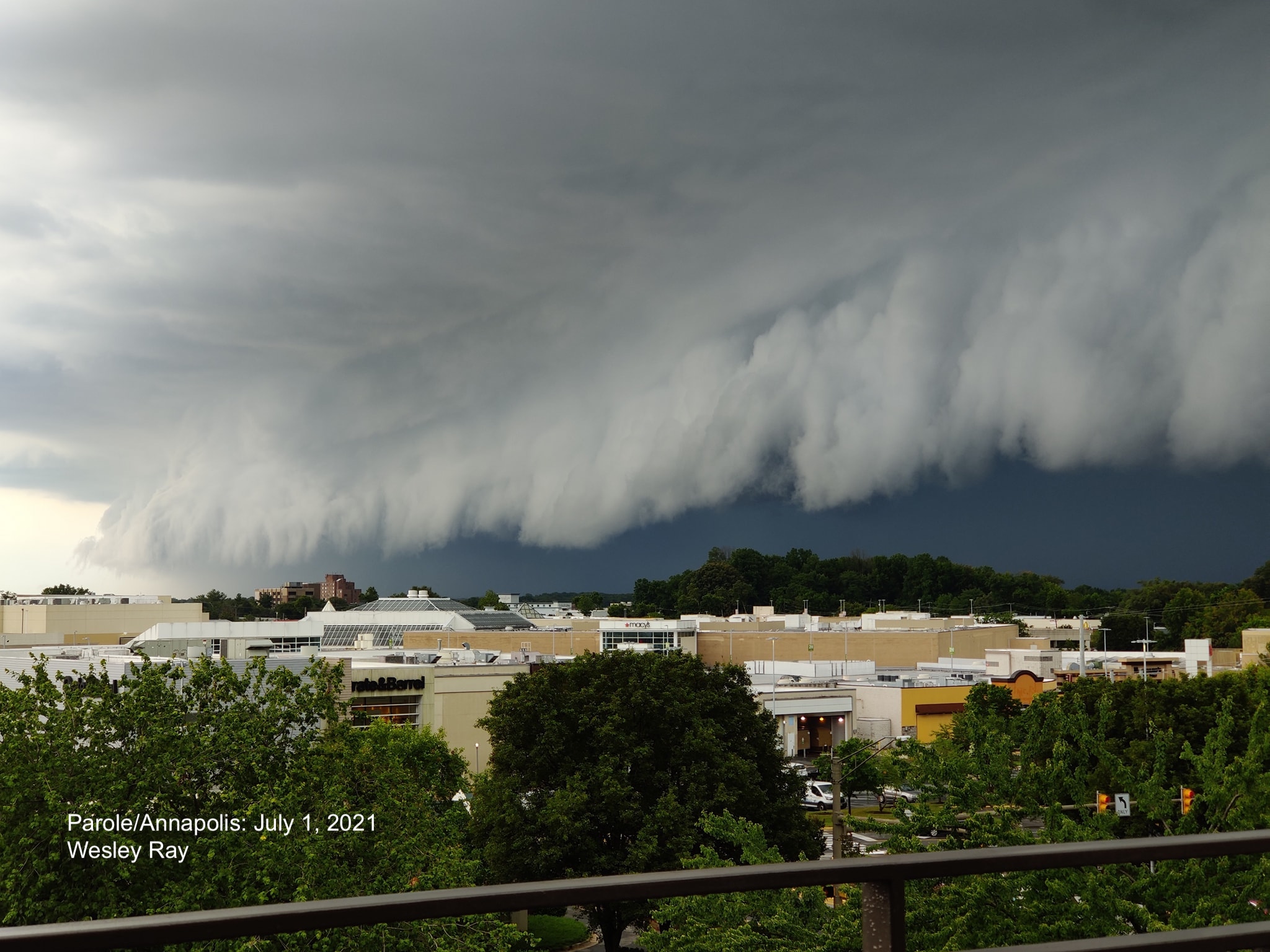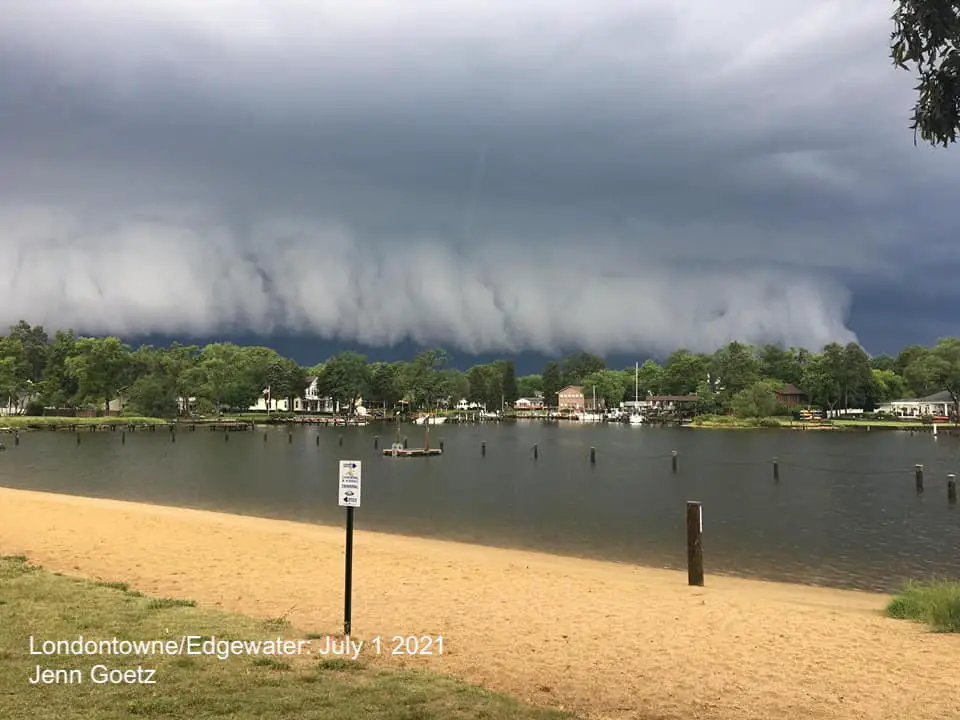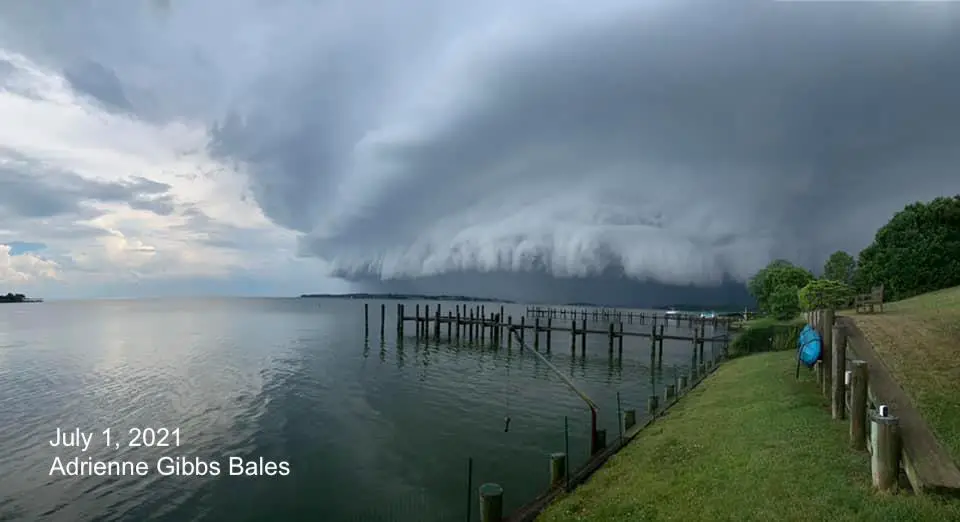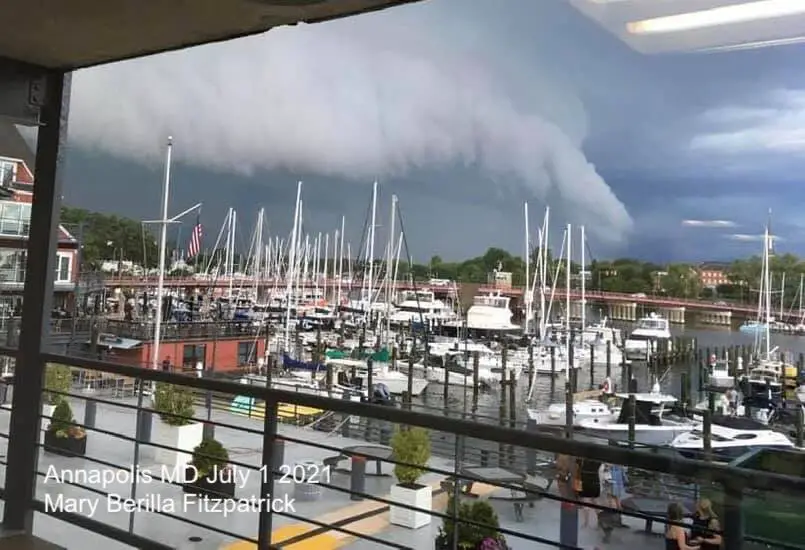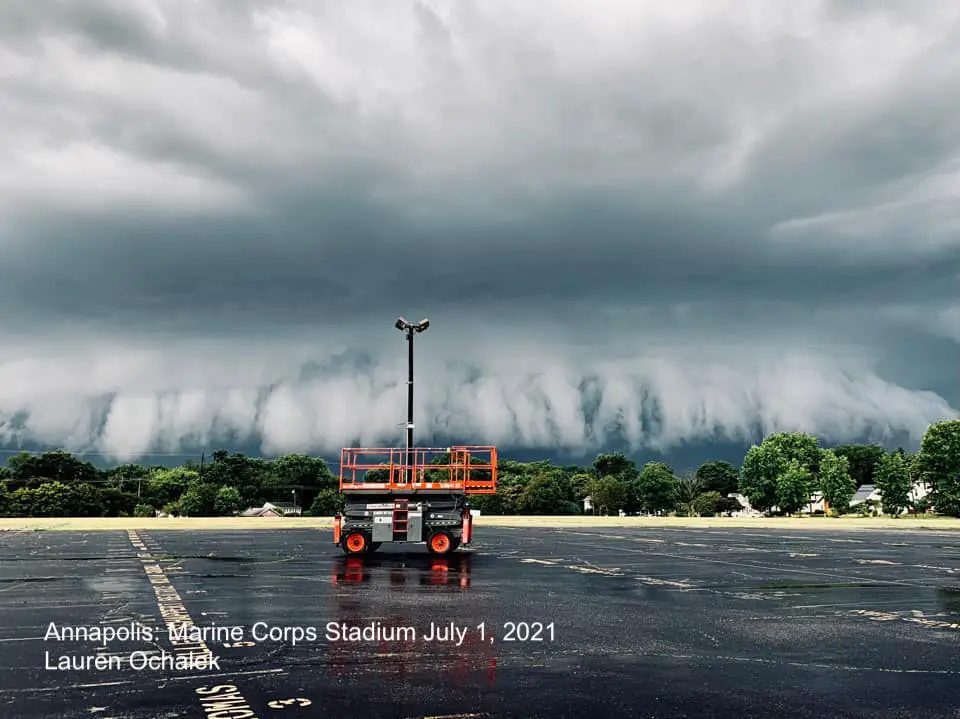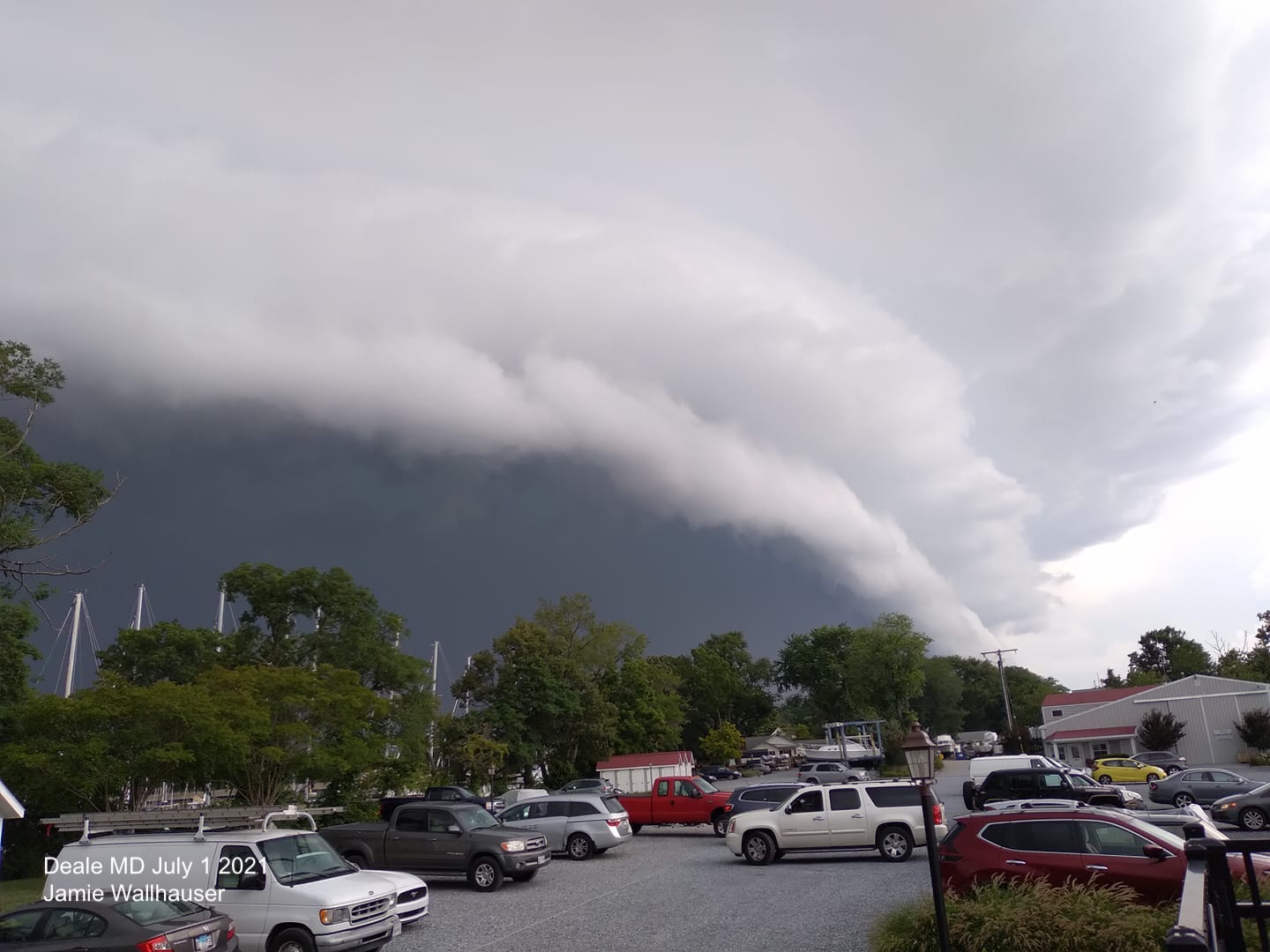 Shelf_Cloud_July_1_weather_Maryland_Parole_Annapolis
Shelf_Cloud_July_1_weather_Maryland_Edgewater
Shelf_Cloud_July_1_weather_Maryland_river
Shelf_Cloud_July_1_weather_Maryland_Annapolis_3
Shelf_Cloud_July_1_weather_Maryland_Davidsonville
Shelf_Cloud_July_1_weather_Maryland_Annapolis
Shelf_Cloud_July_1_weather_Maryland_NoorthBeach
Shelf_Cloud_July_1_weather_Maryland_Annapolis_Marine_Corps_Stadium
Shelf_Cloud_July_1_weather_Maryland_Deale
Shelf_Cloud_July_1_weather_Maryland_marina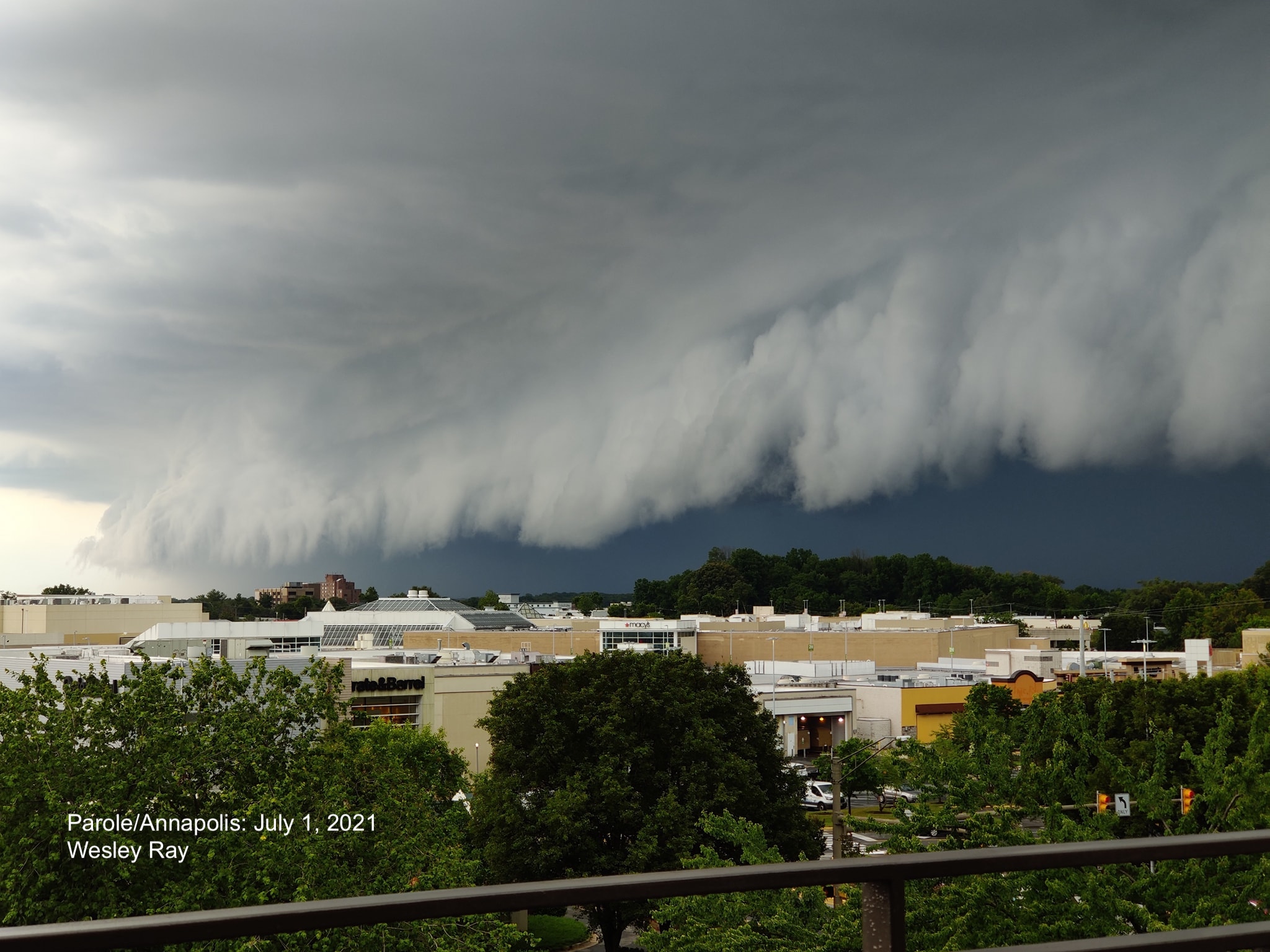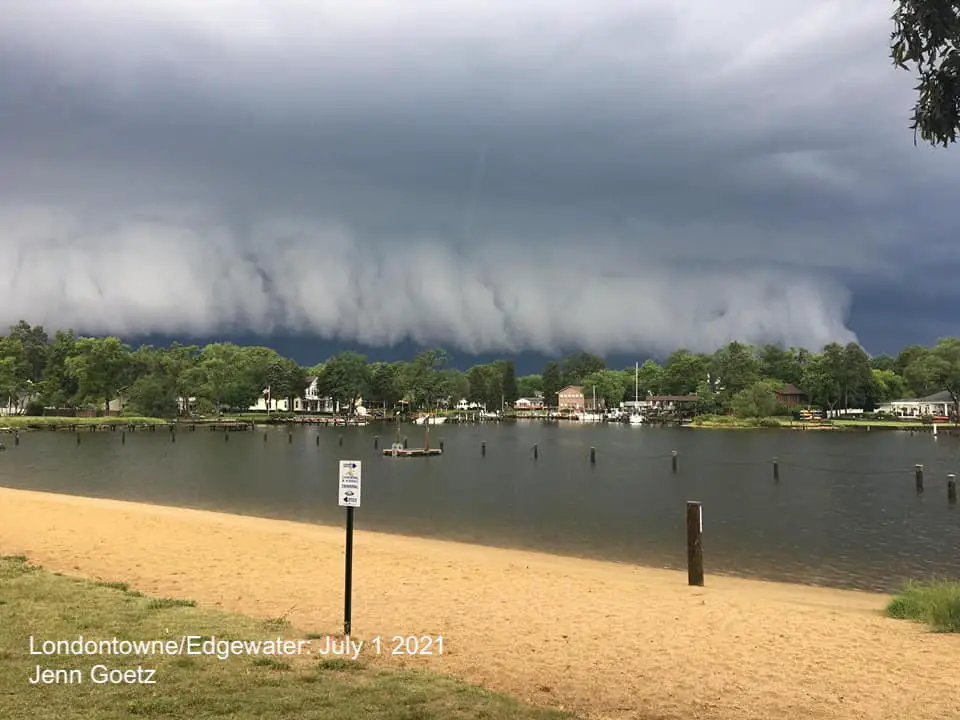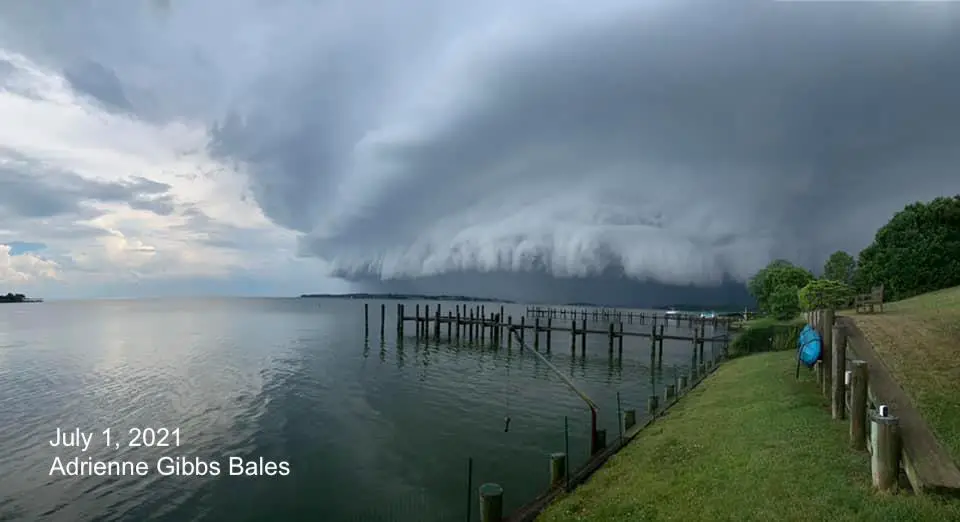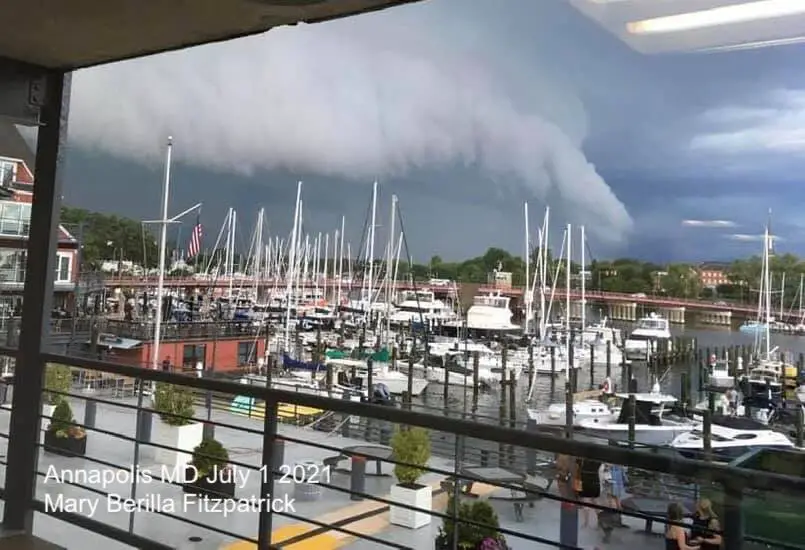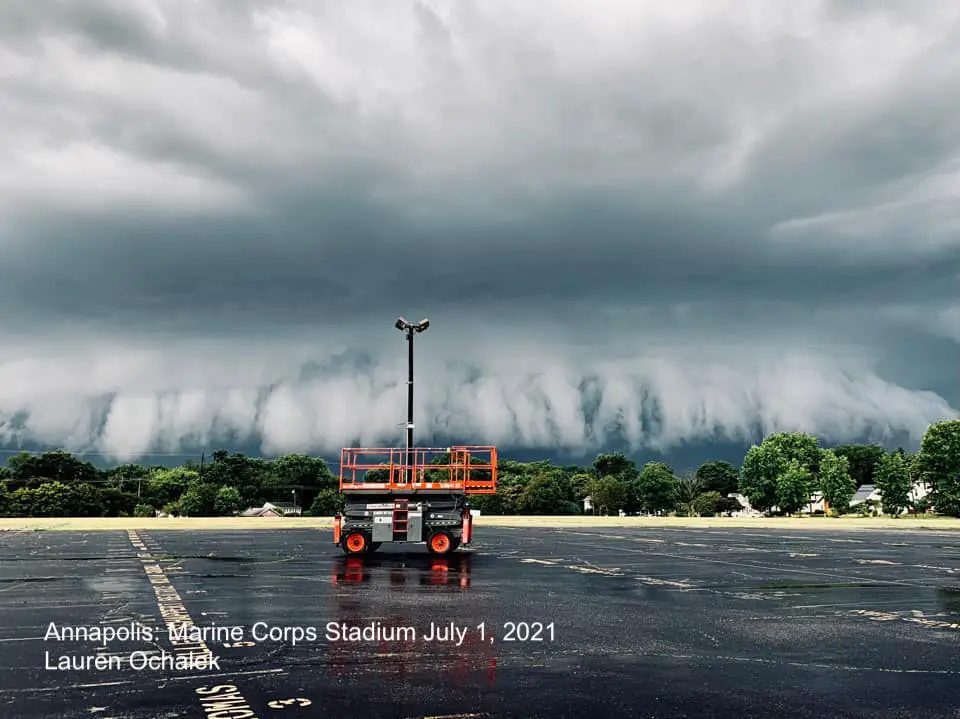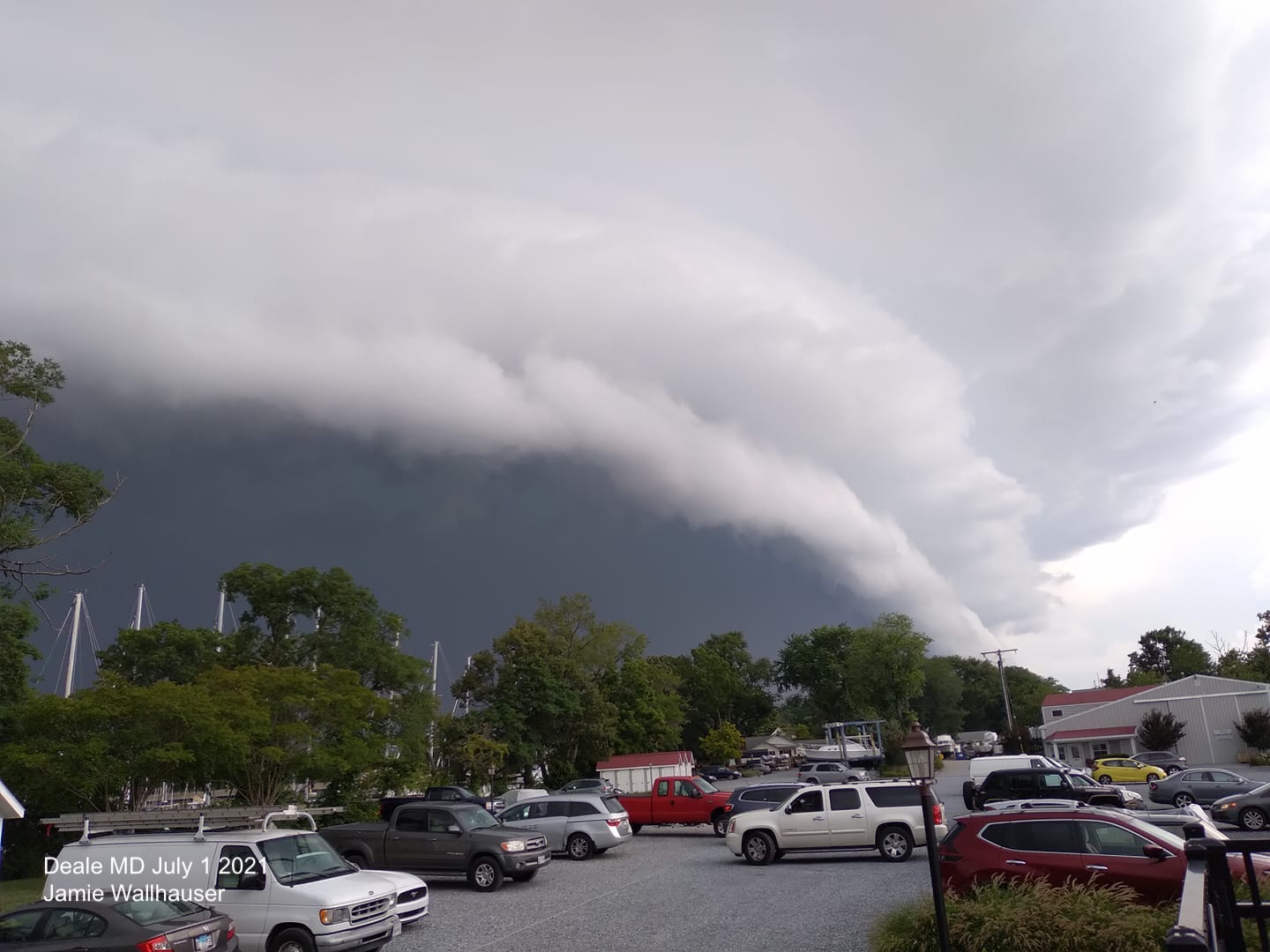 Doppler Radar Recap:
2 PM to 6 PM Thu July 1 2021
Storm Damage Maps
The core of the storm line prompted multiple Tornado Warnings between Washington DC and Annapolis. The damage maps show a distinct path along Rt. 50 and across Delmarva.
Closer Look
Reminder that a National Weather Service storm survey crew will asses and determine if a tornado had touched the ground.
Washington DC
Storm Hitting Falls Church VA
City of Falls Church pic.twitter.com/XNHGsjFRf0

— matthew vaughan (@mvaugh119) July 2, 2021
Annapolis/Kent Island
In Case You Missed It:
Tropical Storm Elsa: Winds to 60 mph and Track to Florida Next Week
Amazing Video of Baltimore Lightning and Storm Photos
Earthquake in Woodlawn, MD on Friday
Sunshine State Of Mind
Embracing my wife's mantra of Sunshine State of Mind.
This was designed by Shannon Berk and we will be wearing it through spring and to the beach.
Double Benefit: Proceeds will be split between our nonprofit Just In Power Kids and the development of my new weather website. That has been scheduled to be ready to launch in May.
YOUR INTERACTIVE WEATHER PAGES
14 Local Maryland Pages (and York PA)
We have made a page for Maryland Weather which gives you the current conditions for 14 present area locations.
Local Hourly Forecasts and Local Radar
Central Maryland
Delmarva
Pennsylvania
Please share your thoughts, best weather pics/video, or just keep in touch via social media