Average Snowfall in Baltimore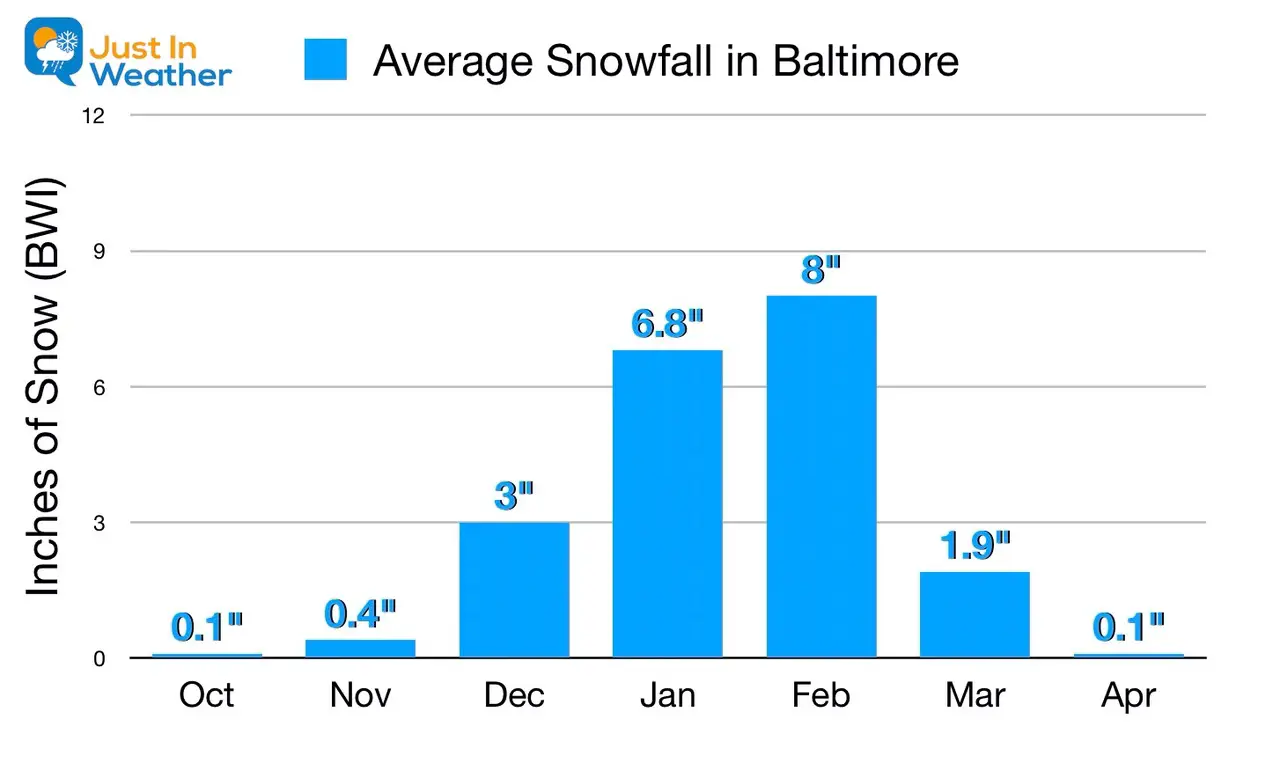 Average Snowfall Per Decade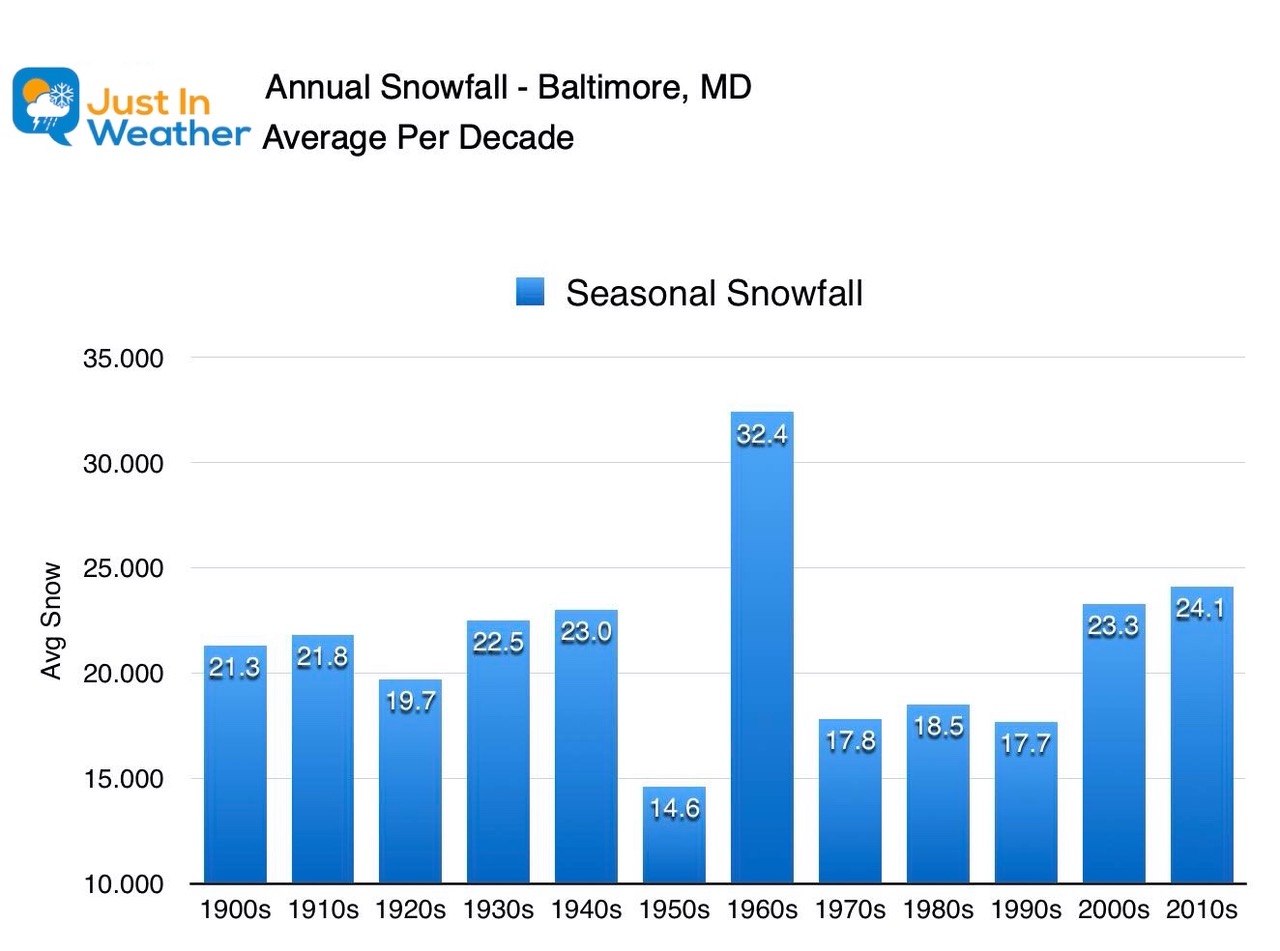 Extreme Weather Decades In Baltimore
1950s = The Lowest Snow Decade
1960s = The Highest Snow Decade
We've also had a pattern of large snowstorms every 3 to 4 years in Baltimore dating back to the early 1990s. That includes events nearly a foot (11.5″ or more). The triple blizzards of 2009-2010 fit that, but also broke it with three events in one season. Our last one was in 2016.
Note: The blizzard of Feb 2010 was on the way to the top all time storm… but right before it ended, The National Weather Service changed it. They said the snow measuring procedure by the FAA at BWI (measuring every hour then wiping the board clean) was not accurate compared to NOAA guidelines of measuring every 3 hours and allowing for weight and compression. They went back and lowered snow totals, including the December 2009 event and prior.
Depending of your visual preference, I've compiled this same in a chart below.