Temperatures at 6 AM Thursday Jan 20
Winter Weather
Justin Berk
Jan 20, 2022
6:06 am
0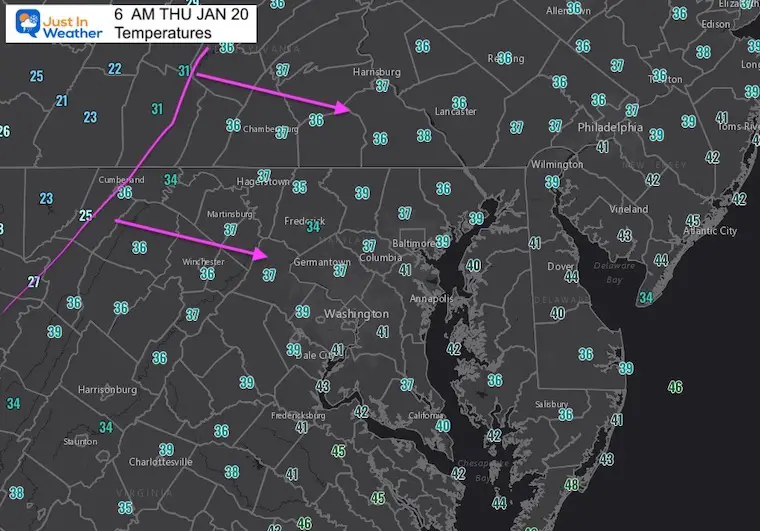 Tracking temps and the Freezing Line this morning. Reminder that snow will fall before surface temps drop. This is due to colder air at cloud level allow the flakes to form.
The concern is when temps drop on the roads for the transition from wet to slushy then ice.  See the latest News for the full report .
Also see: Home Page for maps that update every 10 minutes.