Storm Update Thursday Afternoon
Severe Weather
Justin Berk
Aug 26, 2021
3:45 pm
0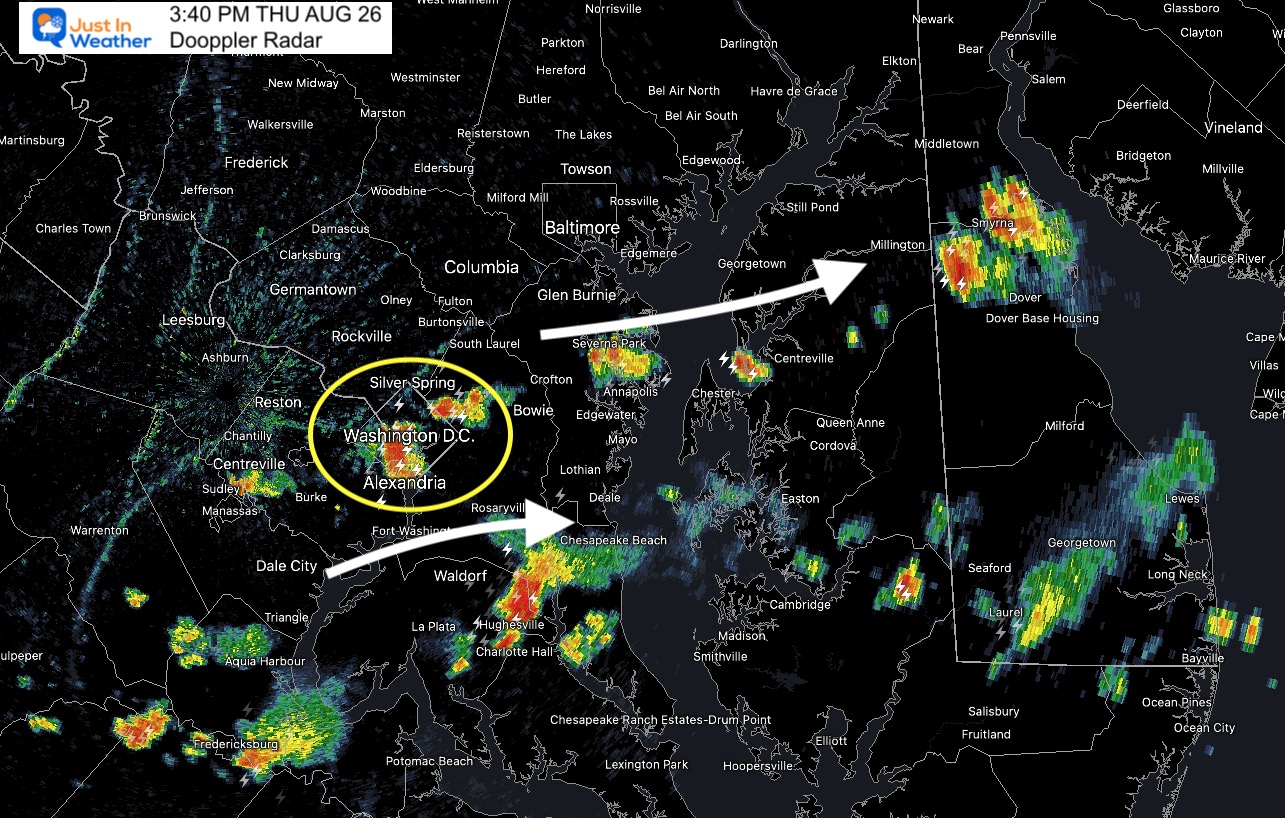 3:40 PM
Are you under the storms or hearing thunder?
⚠️ ⛈ Severe T'Storm Warning around Washington DC
New cell popping north of Annapolis in Severna Park.
➡️Drifting to the East/Northeast…
Active Southern MD.. More heading into Calvert Co.
Delmarva busy from Q.A Co to Smyrna DE.
Plan for more scattered showers through this evening.