Severe Thunderstorm Warning For Salisbury until 11:15 PM
Severe Weather
Justin Berk
Jun 14, 2022
10:50 am
0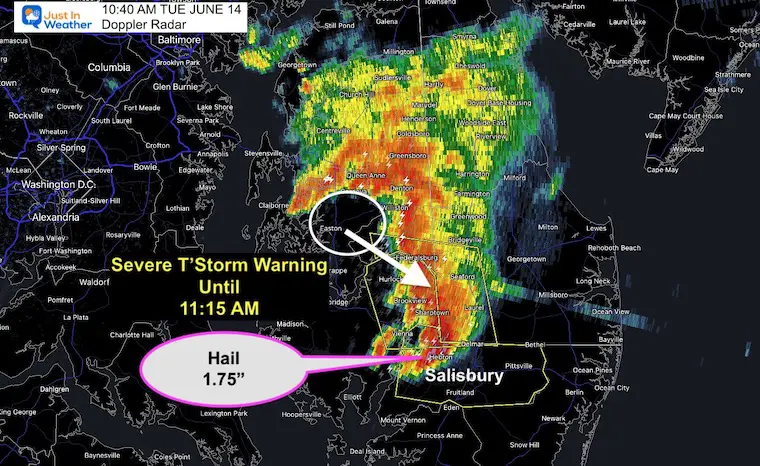 10:40 AM Tuesday June 14
The core circulation for our MCC is crossing over Easton, MD
SEVERE THUNDERSTORM WARNING FOR WICOMICO COUNTY MD UNTIL 11:15 AM
A line of intense rain and wind has erupted ahead of it. This is now moving to the SOUTHEAST!
Doppler Radar has indicated hail over 1.75 diameter over Hebron, MD and Delmar.
Hey rain rates may produce flash flooding.
This is heading to Salisbury.
It is moving to the east at around 30 mph.
Here is simply the Live Radar and Lighting
On Mobile you can pinch to zoom in or pan around. Storms are still expected through mid day with the severe risk shifting to Southern Maryland.
Severe Weather Risks include:
Damaging Wind
Dangerous Lightning
Flash Flooding
I am working on a new update. You can see all full reports on this News Page