Radar Update 1:15 PM Saturday
Quick Weather Notes
Justin Berk
Oct 16, 2021
1:18 pm
0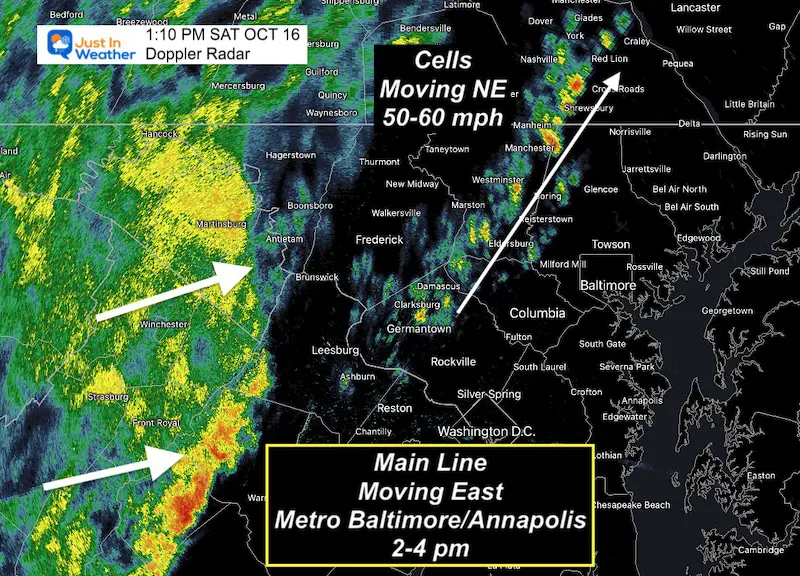 This leading line just crossed Westminster and that strong cell about to hit Shrewsbury PA
Broken leading line between Germantown and York County PA.
Cells racing 50 to 60 mph to the Northeast.
The MAIN LINE is still to the west and crossing the mountains.
I expect showers in the next hour in Howard Co to Baltimore City with the first line.
The main event will cross metro area between 2 to 4 PM. That is when we may see some 'warnings' with high winds and maybe hail.
See more: Click to See
See all updates, or refresh for new posts…
NWS Alerts come directly to this page…
Home Page – Maps, Stats, and More
Access all update info…