Lightning Strike Manchester MD
Severe Weather
Justin Berk
Aug 27, 2021
5:41 pm
0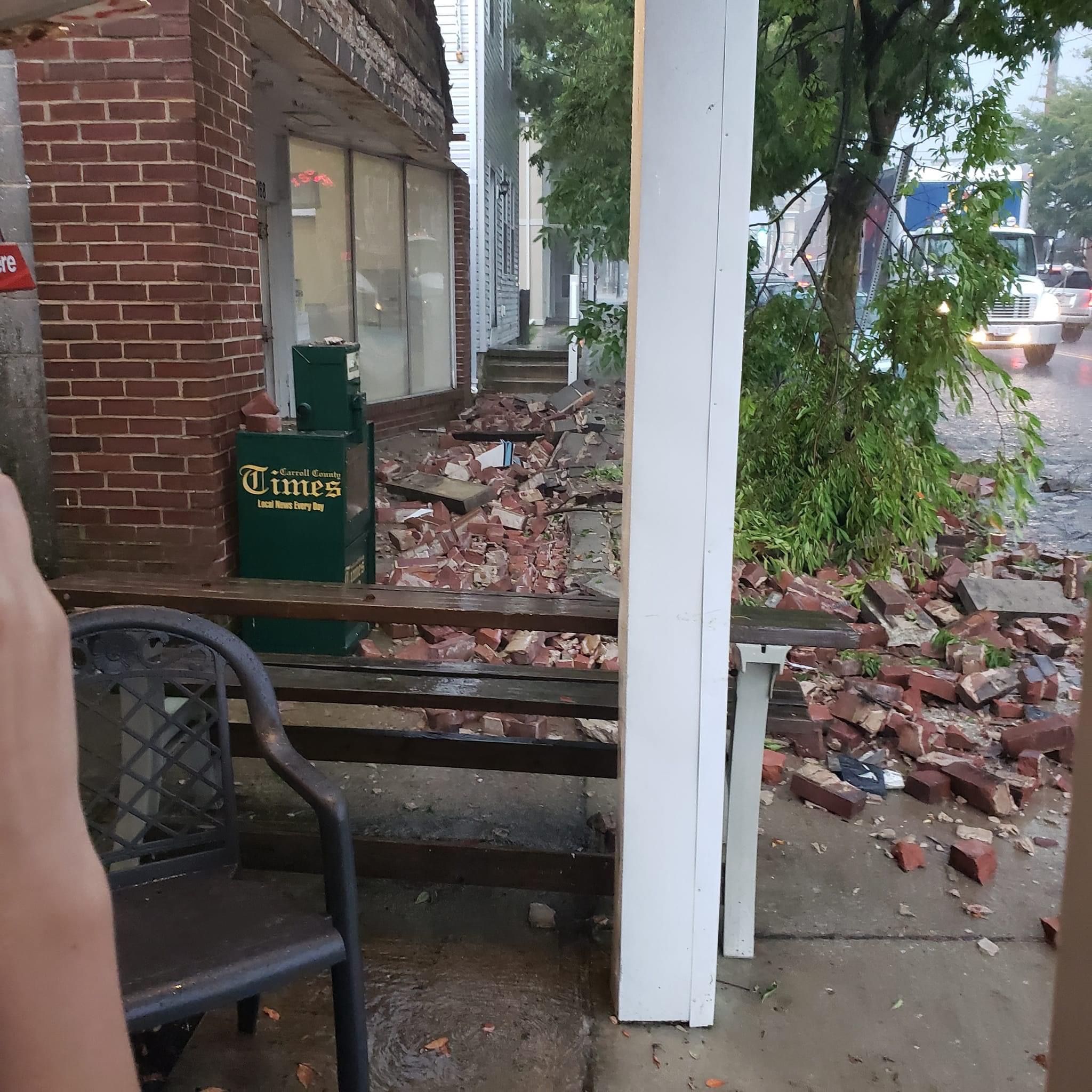 Lightning hit the building next to Dutch Corner
⚡️
Susan Rill (owner) is my friend and we've been texting. Her place and people are OK.
Main Street Manchester MD is closed.
Next door:
"No one inside and we were on the south side watching the water".
"It was crazy to see. But electric in tree"
This is on the north side of the building.