Just the 7 Day From Friday
Quick Weather Notes
Justin Berk
Oct 15, 2021
6:56 am
0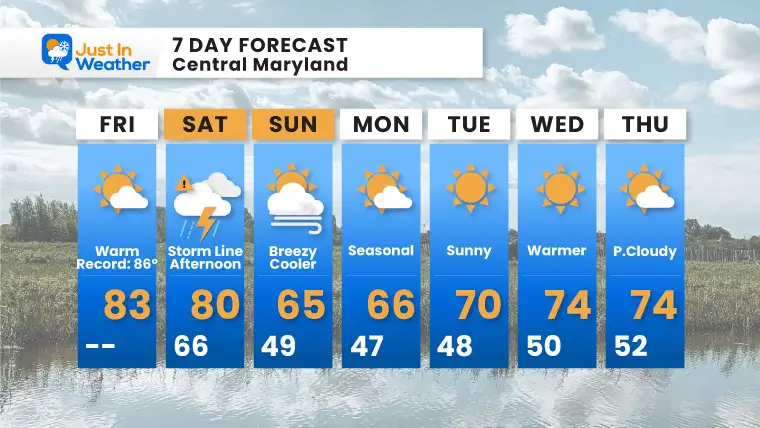 Quick look at JUST THE 7-DAY!
I know I provide a lot of information in my reports. Sometimes you want a quick look or just check back for a quick reference.
So, here it is…
Note: Today's temps will be close to the record High at BWI, which you can see in the Currents Tab and Climate Tile.
The line of storms on Saturday should last less than 1 hour, but will bring an abrupt change to the weather. Strong winds and temps in the 60s on the other side.   Then drop to the 40s by Sunday morning.
In a cool Fall pattern, we can expect cool breeze and clouds to mix in the sky during the mid day and afternoons Sunday and Monday… especially in the hills west and north of the big cities. Less clouds to the south and east across Southern Maryland and Delmarva.
Full Forecast And All News Reports
Click here to go to the News Page