Air Quality Wednesday Afternoon
Just For Fun
Justin Berk
Aug 25, 2021
3:46 pm
0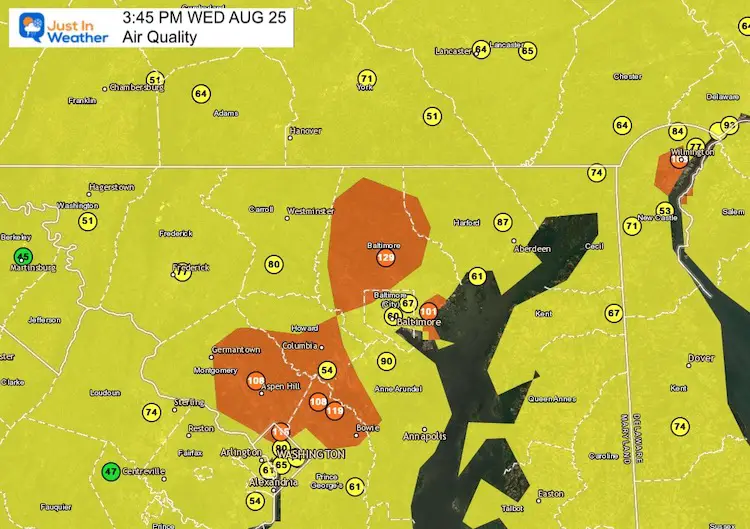 We were given a Code Orange Alert, but it appears only a few spots have reached that.
It is NOT great, but not horrible for most of us.. if you can get past the humidity.
Tomorrow we will get a little more sticky and should reach the peak of this heat wave.