6 PM Saturday Update
Quick Weather Notes
Justin Berk
Oct 16, 2021
6:19 pm
0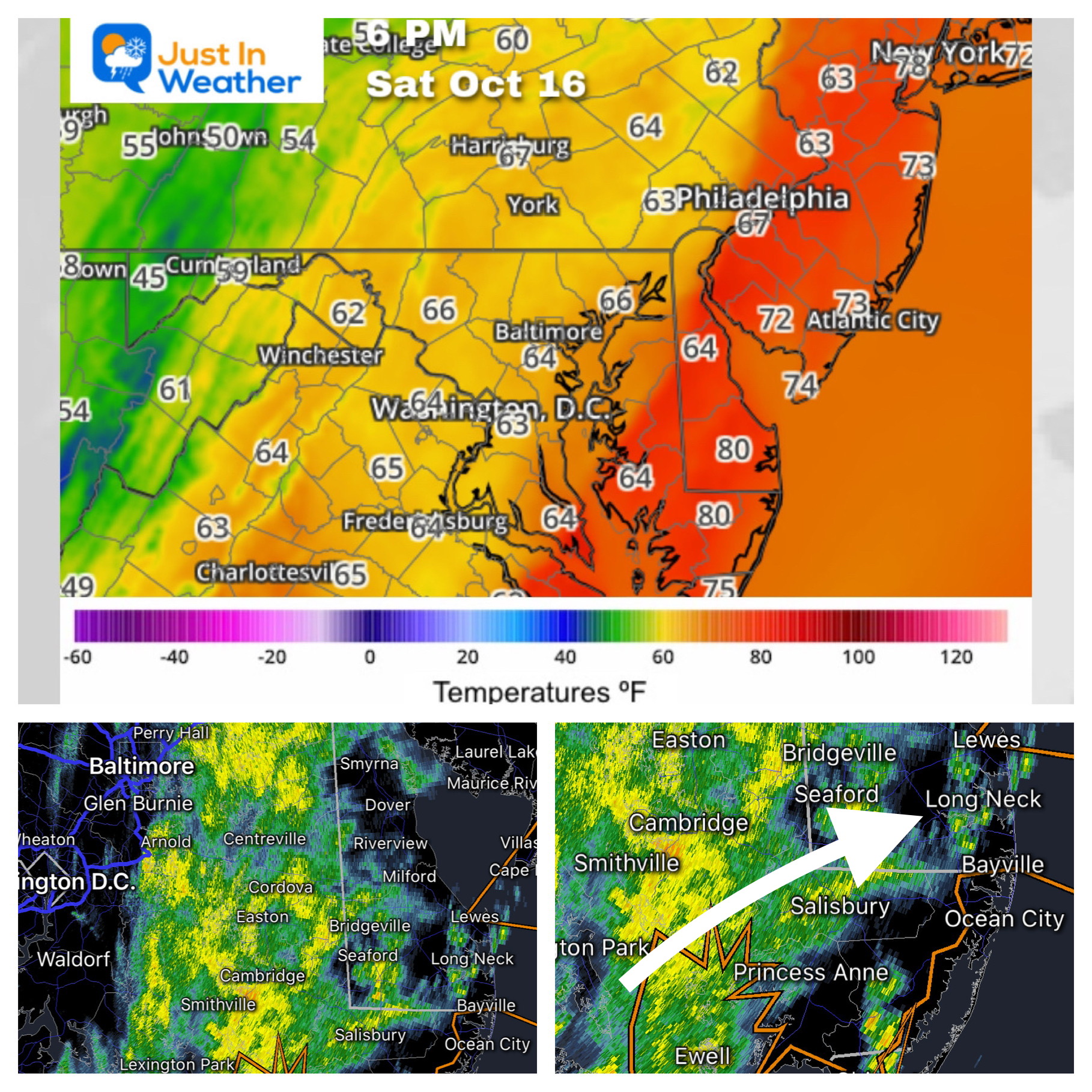 6 PM Saturday
Can you spot the Cold Front?
That spread from 40s to 80s is impressive!!!
Radar:
A few hours of rain, with it just about to begin at the beaches.
This has been working out on schedule.
UPDATE FOR LIVE UPDATES
Click to See
May include newer posts
All regional NWS Watches and Warnings
Home Page – Maps, Stats, and More
You can also tap my logo on the top of this page.