1 PM Friday Radar Update
Quick Weather Notes
Justin Berk
Oct 29, 2021
1:13 pm
0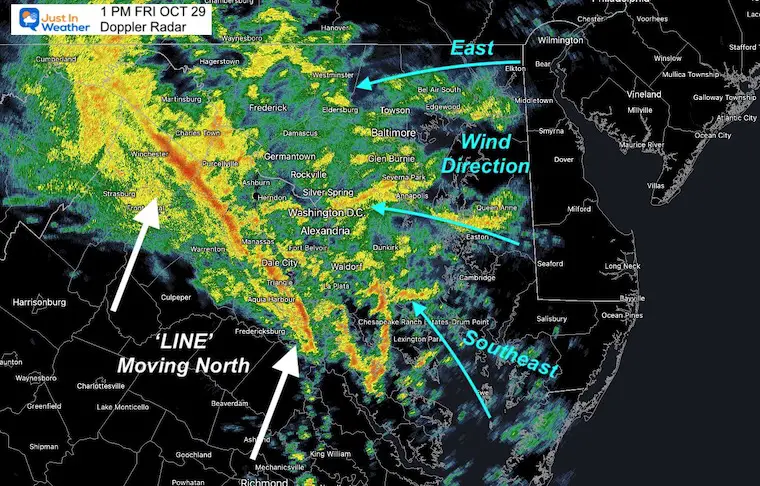 1 PM Friday Radar Update
The squall line/occuluded front look to be on schedule with the latest radar simulation.
This will be the most intense rain, and strongest winds.   It will also mark the winds shifting from the East to the Southeast.
See the NEWS tab in the menu for the latest full report.
Menu: Weather – Boating and Bay for all Water conditions.