Thursday Evening Storms Will Be Strong Or Briefly Severe
Forecast
Justin Berk
Jun 13, 2019
12:00 am
0
4 PM Thursday June 13 2019
Thunderstorms in June is pretty common. But when temperatures are in the mid 60s and 70s, it may seem too cool. But the brief sunshine working on that cool air is destabilizing the air. It is allowing for rapid lifting along with an approaching cold front. In short, there is a building line of storms set up to move through into the evening.
Notice that behind the storms, it is 68ºF in Cumberland and 55ºF in McHenry.
Ahead of the front, it is 66ºF in York, 70ºF in Westminster, and only lower 70s in central Maryland.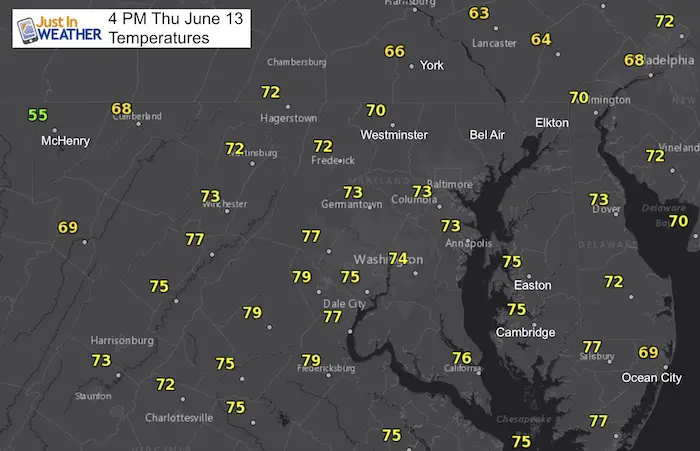 Doppler Radar
At 4 PM , Doppler radar showed this line near Hagerstown and south along the mountains.  I've highlighted the northern part of this line to compare to the model simulation below. This update or nowcasting suggest that the portion of the line to move through central Maryland and Southern Pennsylvania may be stronger than the short range HRRR model suggests.
There are other showers and storms well east of the main line. So we there will be multiple cells to track.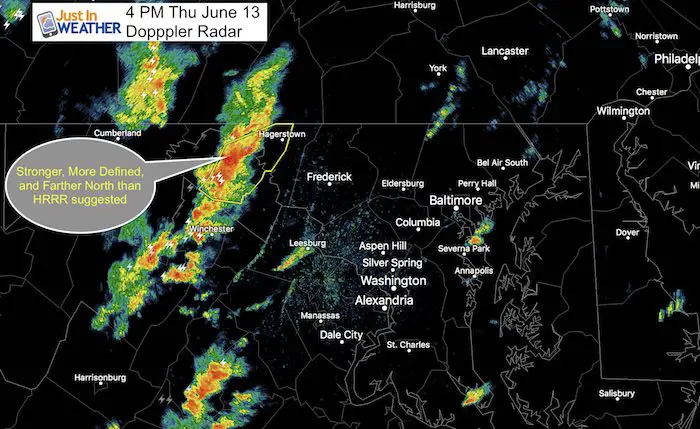 [adrotate group="4″]
Note:
Strong thunderstorms: May contain dangerous lighting, gusty winds, brief heavy downpour, and small hail (pea sized)
Severe thunderstorms: To be issued a warning, the winds need to exceed 58 mph, hail over 1 inch in diameter (size of a quarter).
Radar Simulation
Timeline —> slider
Please use this only as a rough gage. Comparing this first image at 4 PM to the Doppler Radar snapshot above, we can see the HRRR model may be underestimating the intensity.
The timing should be within an hour of the time stamp given. *Not exact*
The guidance suggests around 6 PM for the most likely time around metro Baltimore.
[adrotate group="4″]
I will be at this guest bartending event in Eldersburg, but will try to update if I can get a moment. Shannon and I look forward to anyone coming out to support the multiple causes Carrol County Assoc. of Realtors benefit.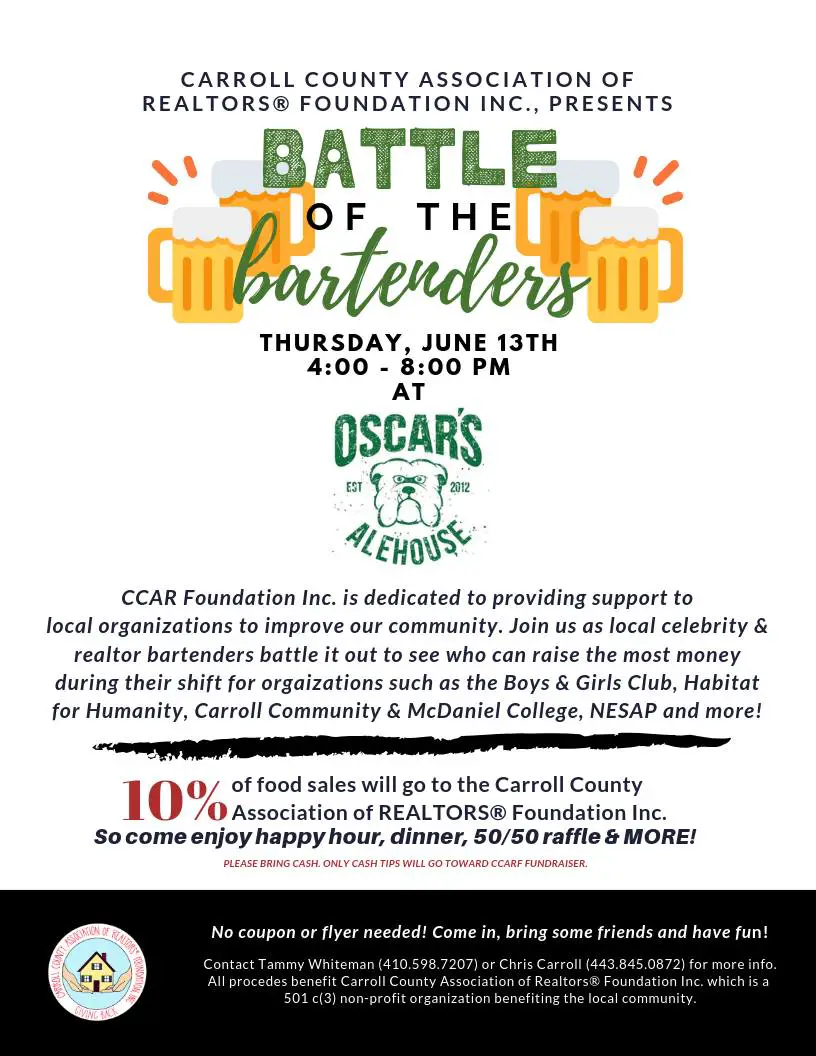 Join My Team: Maryland Trek 6
Our look got an upgrade, but we have the same purpose. Please click the logo take a look at our new page.
Consider joining our team for the week, a single day, or even as a sponsor.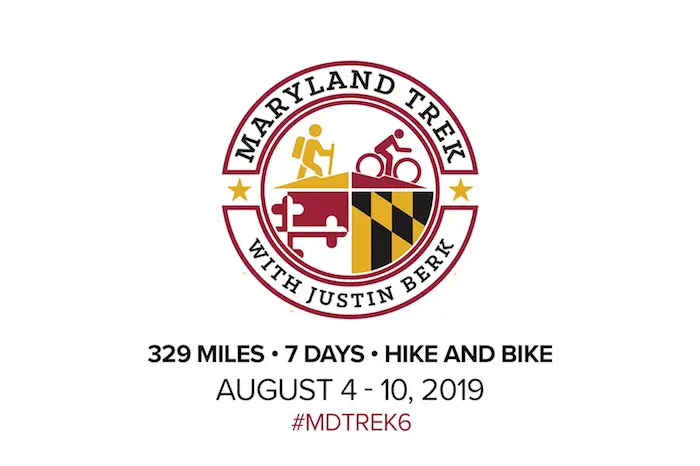 Support Our Nonprofit:
Proceeds go to our programs Providing FREE holistic care for kids in cancer treatment and up to 5 years post treatment and caregivers.
Shine On
Proceeds from all sales go to Just In Power Kids. Click the image to shop and show your support.
Love Maryland Shirts and Hoodies
This shirt was designed by my 'bonus' daughter Jaiden. The hoodie has been the biggest hit, so our promotion has been extended until the end of this week. 
Show your love for Maryland and make this 14 year old artist and her mom extra proud
Please share your thoughts, best weather pics/video, or just keep in touch via social media