Severe Storm Risk Tuesday May 28
Uncategorized
Justin Berk
May 28, 2019
12:00 am
0
Monday May 27 2019
This may be hard to accept after a long weekend that ended with such a nice weather day. But the Storm Prediction Center has placed an Enhanced Risk for severe storms in much of central Pennsylvania, where the likelihood is highest. But storms may carry south after reaching their peak potential, which is why a Slight Risk into northern Maryland. A similar set up was in place a few days ago and the top story were on the south end, so this is just a guide.
CLICK HERE FOR THE UPDATED FORECAST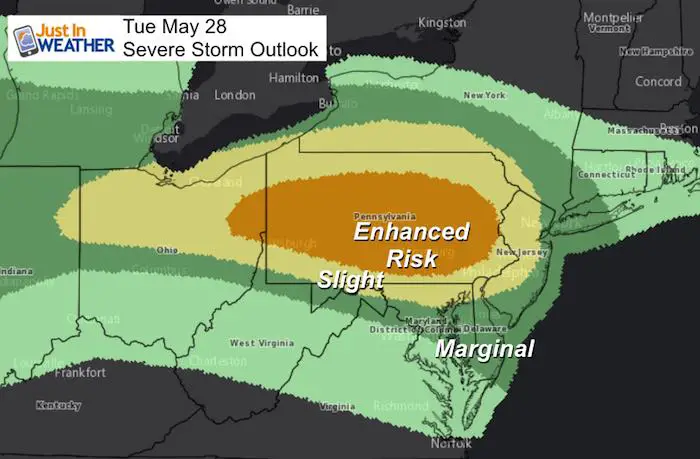 [adrotate group="4″]
This means any thunderstorm has the potential for:
Winds over 58 mph
Hail over 1 inch diameter
Tornados (isolated)
Lightning will be frequent
Flooding in local downpours
There are two times of day we need to watch as noted below. This does not guarantee it will happen, but there is a chance that any thunderstorm could turn severe.
This evening, a cluster of storms was falling up across Indiana and Ohio. Some of this energy may last the night and reach us Tuesday morning.
Infrared Satellite Loop: 3 Hours (5:10 PM to 8:10 PM)
Notice the flare up of bright orange and dark red. These are the highest cloud tops indicated the most intense storms this evening.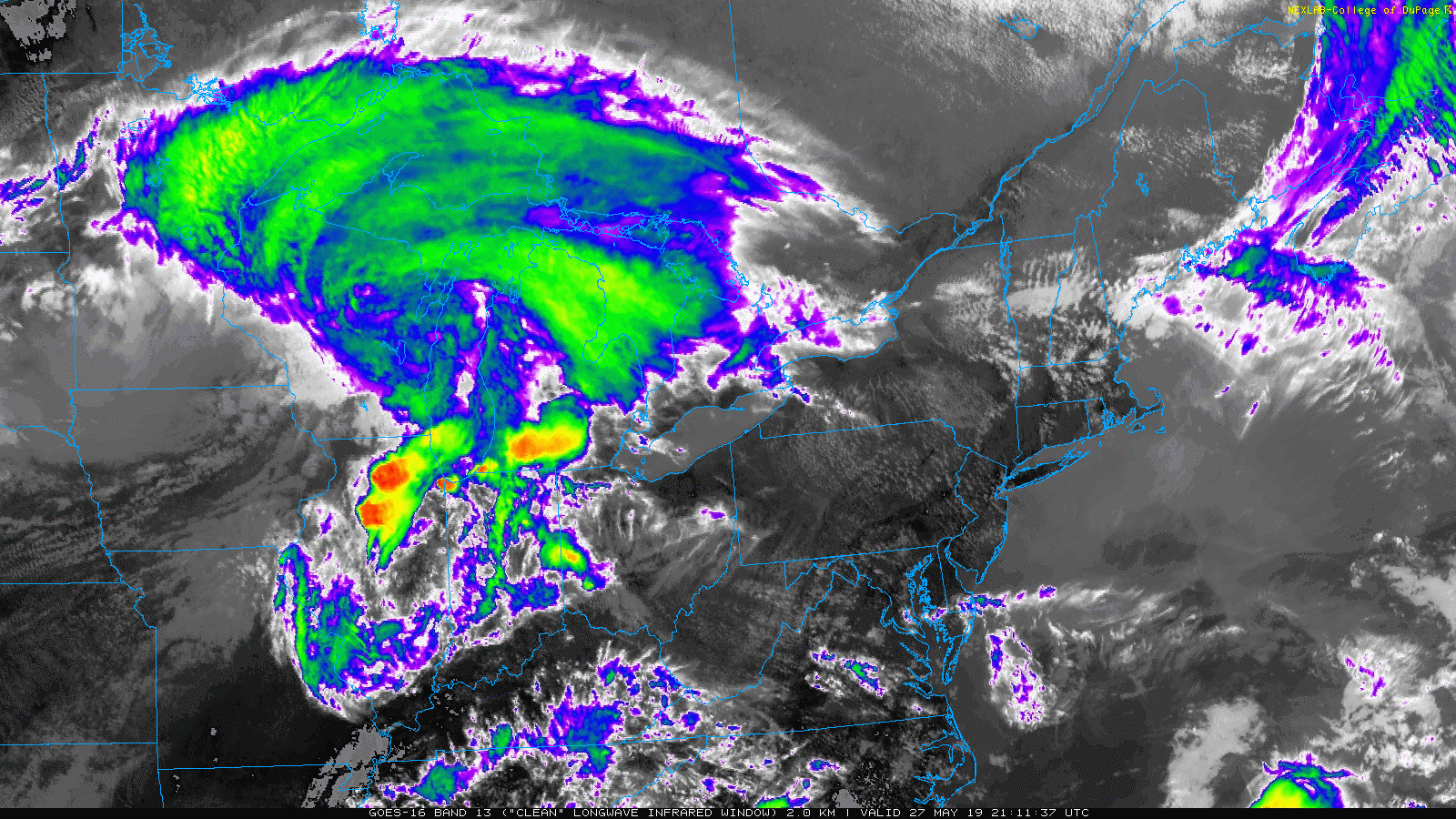 [adrotate group="4″]
Regional Radar Loop: 3 Hours (5:10 PM to 8:10 PM)
This is the radar reflectivity. The storms in Indiana and Ohio are expected to last into Tuesday morning and reach us around sunrise. That is what is shown below in the first slider.
Closer Look At The Severe Outlook Tuesday
The Enhanced Risk appears to cut through York and Lancaster. Farther south the chance of potential energy with the storms diminishes a little. This may be a factor of the timing of storms dropping south after losing heat of the day.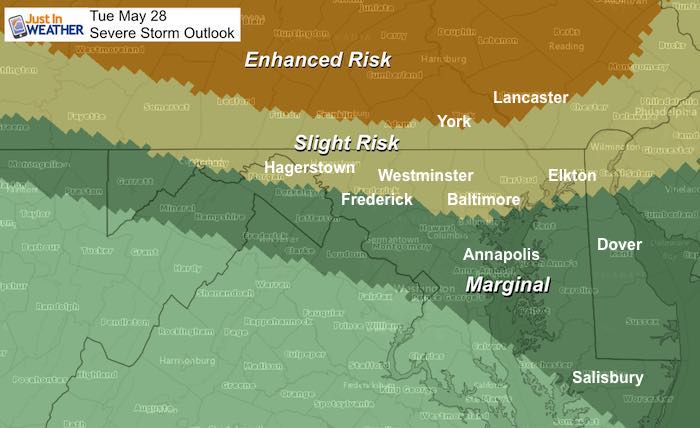 Radar Simulation
Tuesday Morning NAM 3 Km Model —> slider
[adrotate group="4″]
Tuesday Evening
This looks later (9 PM) and less impressive that is expected. I think one of two things are happening with this model.
NAM 3Km is simply having trouble identifying the energy for late afternoon and evening storms.
The morning showers could stabilize the atmosphere.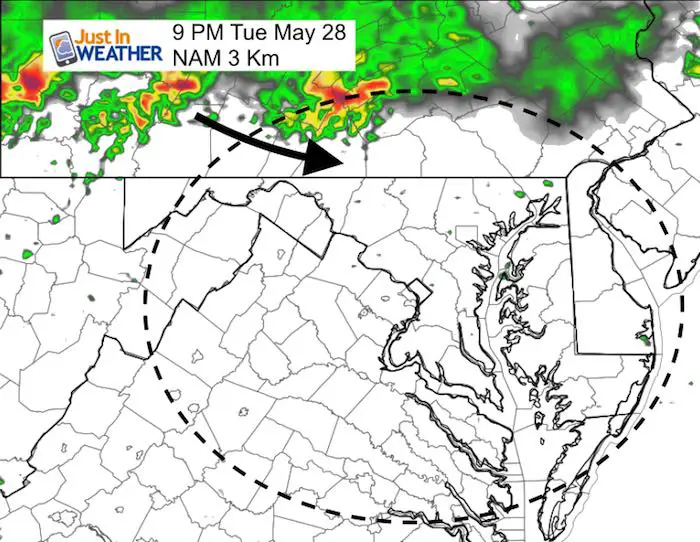 There is a lot of potential for a potentially dangerous set up, so we need to retrace our steps with the next batch of info. I will have another update early Tuesday morning.
Maryland Trek 6
Our look got an upgrade, but we have the same purpose. Please click the logo take a look at our new page.
Consider joining our team for the week, a single day, or even as a sponsor.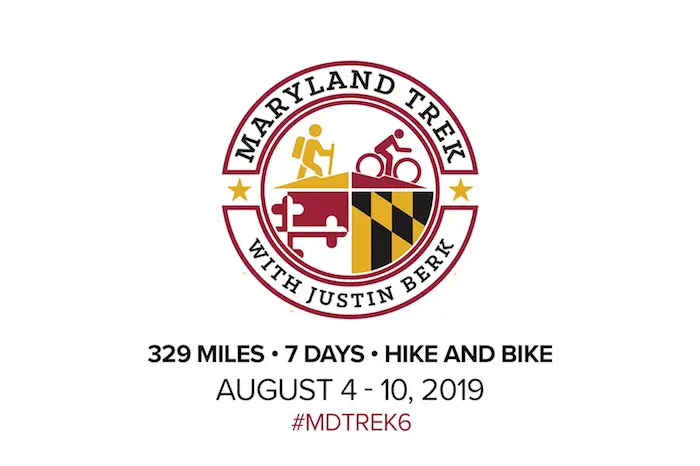 Support Our Nonprofit:
Proceeds go to our programs Providing FREE holistic care for kids in cancer treatment and up to 5 years post treatment and caregivers.
Shine On
Proceeds from all sales go to Just In Power Kids. Click the image to shop and show your support.
Love Maryland Shirts and Hoodies
This shirt was designed by my 'bonus' daughter Jaiden. The hoodie has been the biggest hit, so our promotion has been extended until the end of this week. 
Show your love for Maryland and make this 14 year old artist and her mom extra proud
Please share your thoughts, best weather pics/video, or just keep in touch via social media