7:30 AM Radar Update Thursday January 20
Winter Weather
Justin Berk
Jan 20, 2022
7:32 am
0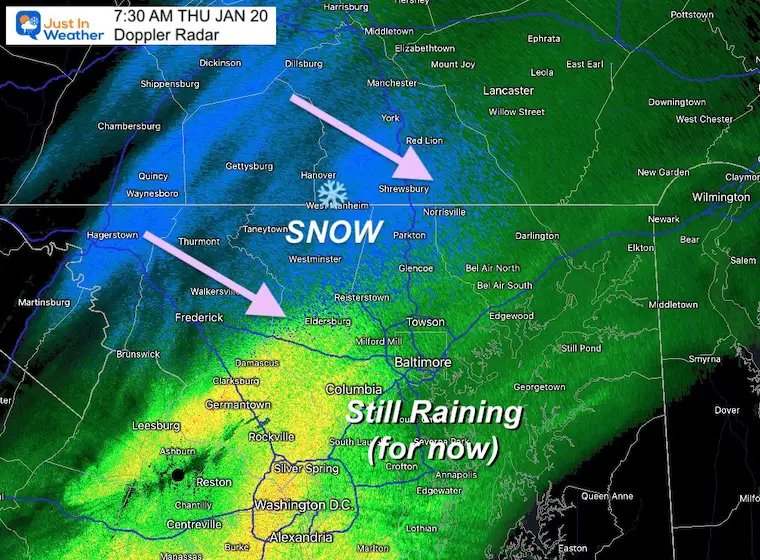 7:30 AM Radar Update Thursday January 20
Snow is gradually changing over to snow NOW in northern Maryland and southern PA. 
Has it changed by you yet? Please go back to my social media post and log your report.
I noted in my reports that the model guidance needed a buffer of 1 hour.
Also, the snow would change over an hour or two before the temps drop to freezing.
Conditions will deteriorate during the morning. 
See: Temperatures at 7:20 AM in the  Previous Update
Also : Full Morning Weather Report